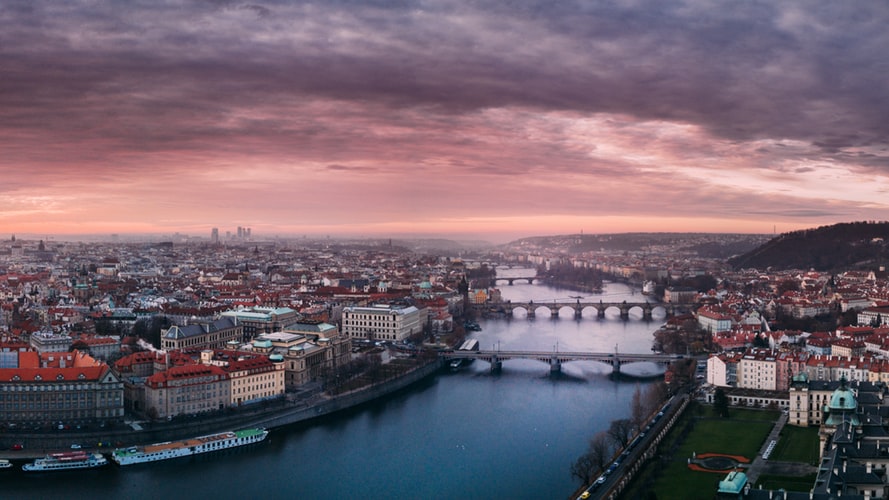 In 200 BC, Prague was ideally established by the Celts. After the fall of communism, the city grew up as a significant tourist destination in the world. Prague, a Jewel in the Crown, is one of the most famous cities of the Central Europe.
It is a well-known tourist destination with various sightseeing places. With a rich culture and historical importance, the city has many things to share with the visitors.

In recent times, up to 866 hectares of land has been listed on the UNESCO World Culture and Natural Heritage Register. Most of the sites are churches, architectural buildings and gardens. One should not forget to visit three famous places mentioned below if planning to visit Prague in the near future.
Charles Bridge: One of the most famous attractions visited by numerous tourists from all around the world. It is a very popular place because of its central location, it connects the main parts of Prague: the Old Town, the Lesser Town, and the Prague Castle. From the bridge don't miss to click photos of panoramic views of the city. During day time, the bridge is crowded with visitors, street artists, musicians, and Jazz bands. 
Prague Castle: A must visit place in Prague. The castle was a seat of power for kings of Bohemia, Holy Roman emperors, and presidents of Czechoslovakia. The Bohemian Crown Jewels are kept within a hidden room inside it. It is one of the biggest castle complexes in Europe. The complex comprises a monastery, the supreme St. Vitus Cathedral, museums and art galleries, viewing towers, a church, and palaces.

Old Town Square: It is a perfect place if you want to revive the lifestyle of the ancient Europeans. It is one of the most famous historical places in Europe with magnificent churches and ancient buildings constructed back in the late 12th century.

The city offers colourful nightlife, comfortable accommodations, many restaurants and bars. Staying in the city is always pleasurable as you can enjoy Czech food with traditional as well as modern touch.

Don't waste your time in taking the decision, right now avail flights to Prague and e-book hotels in Prague to make your holidays unforgettable.