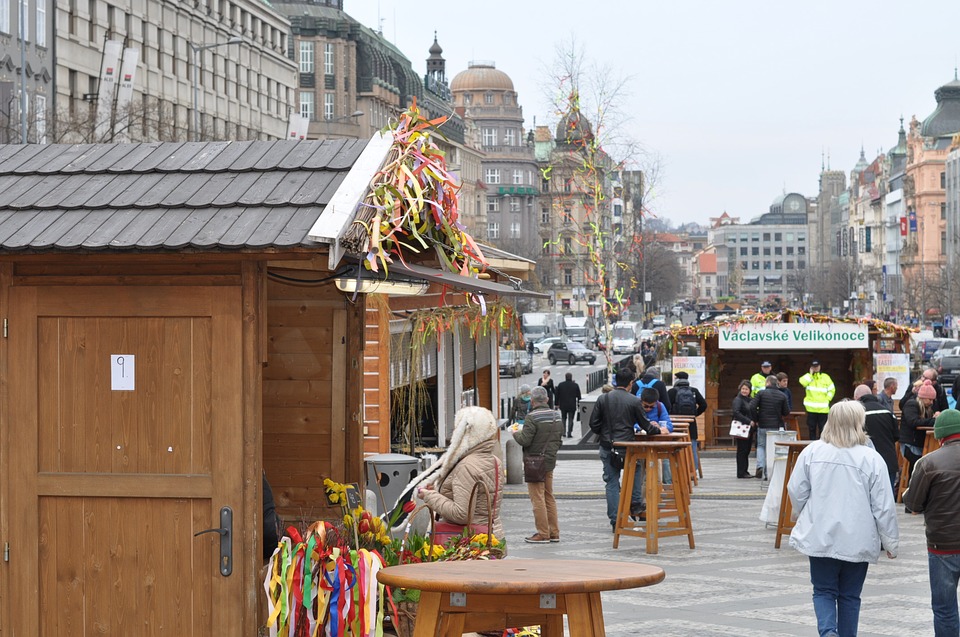 The Prague Easter markets are popular within both locals and tourists. Every year during the Easter holidays the markets are usually run for about three weeks, starting two weeks before Easter Sunday and stretching for one more week after Easter. All shops are open every day of the week.  When you visit the Czech capital city, be sure to check out the Easter markets and explore the city's popular tourist attractions as well!
The largest Easter markets you will get to see are at Old Town Square and Wenceslas Square that are decorated with colourful ribbons, flowers, birch tree twigs and beautifully painted Easter eggs. Along with enjoying the festive atmosphere visitors can explore different shops and buy traditional Easter items, gifts, decoration stuff, handmade products etc. Besides this, you can enjoy some authentic Czech dishes which are specially prepared by the locals during this festive season, along with the live band performances. Well! What else is better than a holiday with some fun and festive retail therapy?
Besides having fun at the Easter markets, you can also further go for short trips and tours on the weekend. You can visit Prague Castle and enjoy the parliament gardens, watch the Astronomic Clock and get amazed by the beauty of it. Next, have a beer tasting round at one of the local breweries, and then stroll around the Jewish quarter and learn about the rich history of the town or walk along the river or else take a day trip by train to Cesky Krumlov.
There is so much more to be enjoyed in Prague, and all you need is to book a Easter tour in Prague to enjoy!