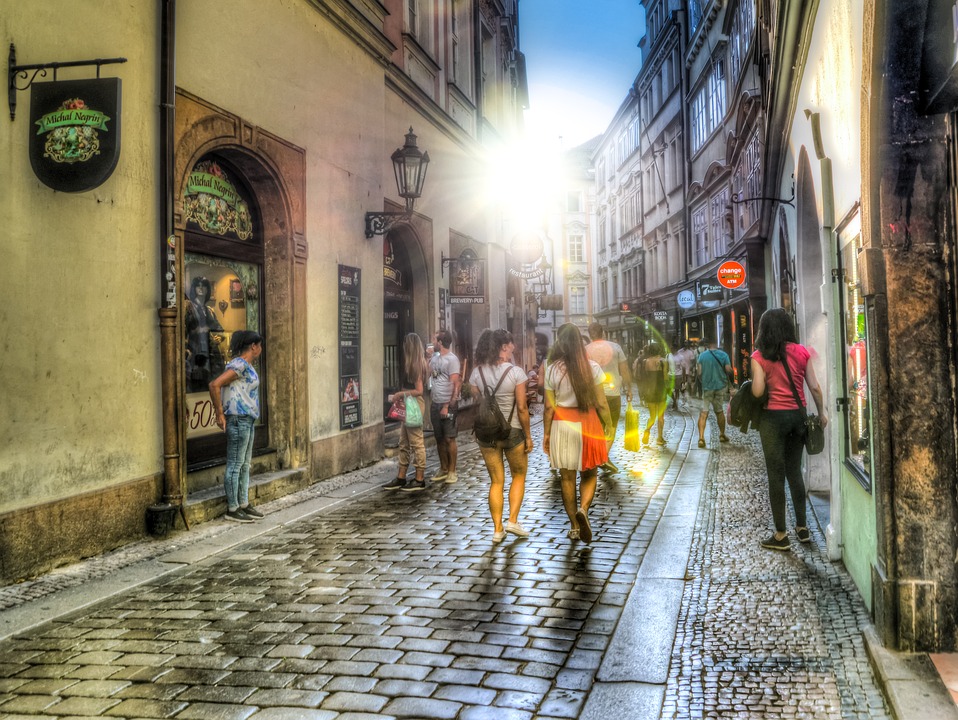 Shopping in Prague is something that you just cannot miss out on. Whether you are looking for elite souvenirs or thrifty shopping options in Prague, you will find everything in the city. We've rounded up some of the best bargaining shopping spots for you, so get ready to treat yourself to bargain shopping in Prague.
Cerna Ruze
If you are in Prague's Old Town area, visit Cerna Ruze, one of Prague's best shopping centres. Here you can find many products like leather jackets, Bohemian crystals and Pierre Cardin bags. The shops are spread over three floors, and the first floor holds more of the economical products compared to the ground floor and you can also enjoy bargaining for the items you like.
Kotva Department Store
Kotva department store is a five-story shopping mall and an ideal place to grab some budget-friendly deals. At the store, look out for clothing, fashion goods, jewellery, shoes, perfume, electronics, and more, all at bargain prices.
Praha Thrift Store
The Praha Thrift Store as its name suggests is an excellent bargain shopping spot. You can look out for books, second-hand clothing, household goods, accessories, home decoration, and many more interesting items. The store is a charity-driven, western-style Thrift Shop in Prague and a great place to go bargain hunting.
Bric A Brac
Don't miss visiting Bric A Brac, a wonderful antique shop located in the heart of Prague. The place looks quite cramped from outside, but you will find some interesting vintage accessories at the store. Your bargaining skills will come in handy, and you can shop for clocks, necklaces, bangles, and clutches among other gift items.
Bohemian Retro
Bohemian Retro is located in the neighborhood of Zizkov and is the best place to find retro fashion. You can shop for retro sunglasses, leather bags, hand-beaded clutches, and many more vintage gift items at the store. The store has a relaxed and fun atmosphere, which makes shopping a memorable experience.
Get ready for a fun shopping experience in Prague. Don't waste a moment longer, rent a car and head to these stores today!