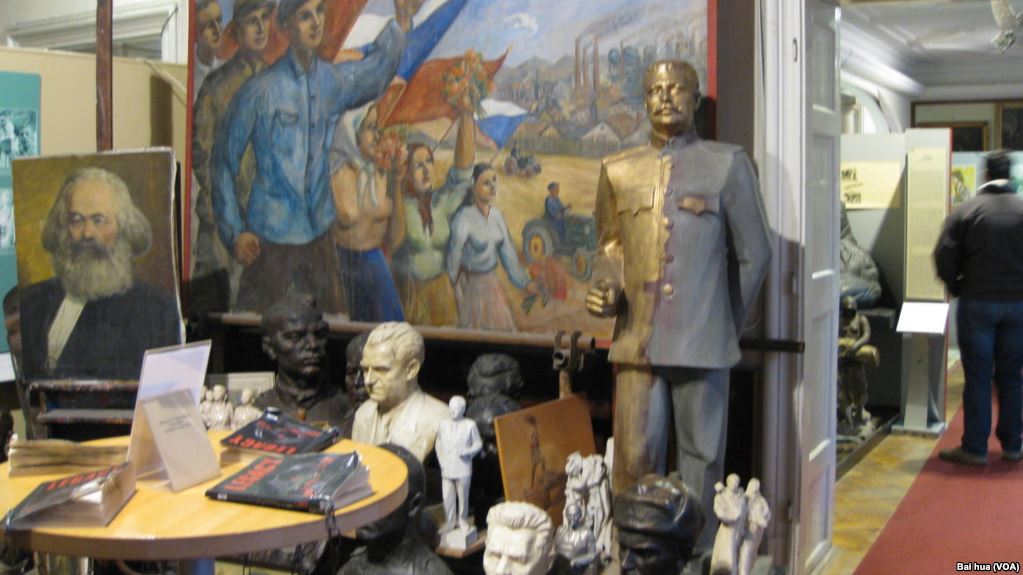 The capital city of the Czech Republic isn't just a place that is known for the European architecture or scenic tourist attractions. Prague is also known for the culture and the diversity of the locals along with the deep-rooted history of the nation. If you are bored visiting cafes or taking long drives to stay outdoors, visit Prague's Museum of Communism for some amazing educational insight!
The Museum of Communism is a popular attraction for visitors as well as locals who want to learn a little bit more about the history of Prague and the Czech Republic. As the name suggests, the museum is dedicated to the post-World War II communist regime of Prague specifically, but also of Czechoslovakia. It shows life during the oppressive regime, allowing visitors to reflect on the past.
The museum was founded by an American student of politics, Glenn Spicker, creating a three-act tragedy to guide the visitor through different stages while walking through the museum covering both the good and bad aspects of the communist era; the poor life, the regime and the police state nightmare. The chronological display includes exhibits from the 1918s, the rise of Nazi rule in the 1930s and the communist era from 1940 to 1948. The Museum of Communism offers a comprehensive collection of propaganda art, film and photographs, historical documents, interviews, artefacts as well as large scale installations like statues.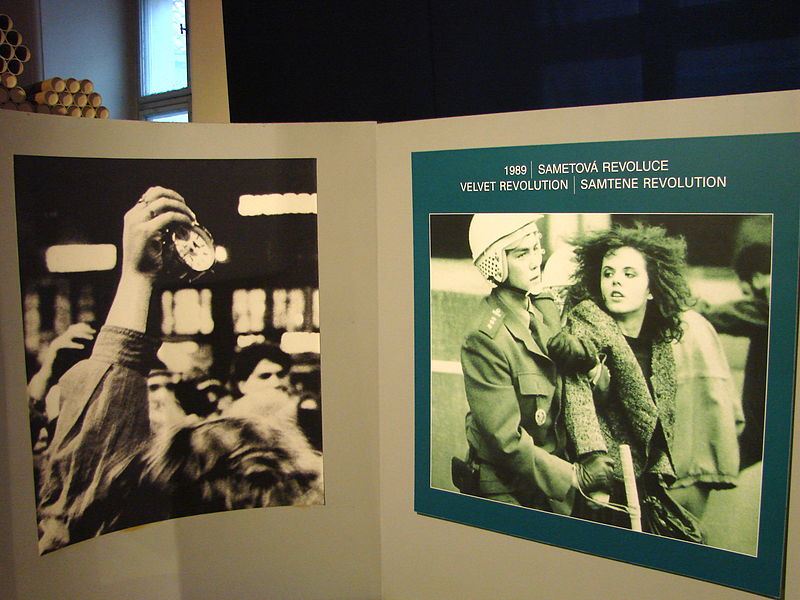 Images of Velvet Revolution 1989 - Museum of Communism - Prague - Czech Republic. Credit: Adam Jones, Ph.D. / CC BY-SA 3.0
Under the communist rule, nearly 205,486 Czech nationals were arrested and 170,940 people were driven into exile, and the museum in Prague aims to allow the visitors to explore and experience the positive stories of iron and steel development, mining jobs as well as the reality of harsh conditions with limited goods to shop for and provide for families. The Museum of Communism aims to educate the visitor and showcase the good and the bad, keeping the memory of the communist era alive to help people better understand the past of their ancestors as well as the life of the people who went through it.