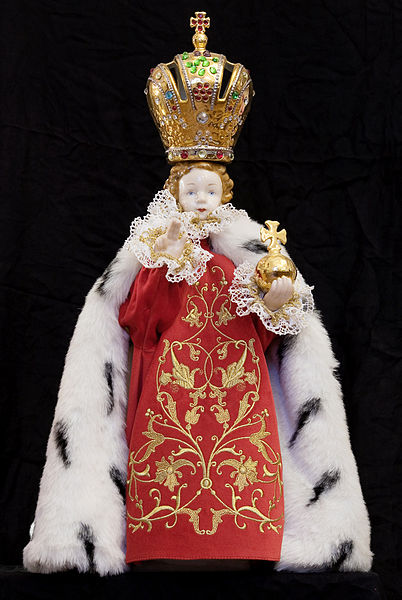 Although many statues of Infant Jesus are found throughout the world today, the earliest origin of Infant Jesus can be traced to Prague.  However, worship to the Infant Jesus of Prague suffered greatly during the war years in Prague.
While devotion to Infant Jesus was flourishing throughout Italy, there was no sign of its existence in Prague.
The statue Infant Jesus of Prague was stored in the Church friary and was denied to the Church friars. Worshipers of Infant Jesus had to pay a huge price for their faith and devotion. Carmelite nuns were deported out of Prague, by the Communist regime. However, those who remained in
Prague
continued of spreading the word of devotion to Infant Jesus secretly. They drew pictures of Infant Jesus and sent it to other convents in Europe.
The Velvet Revolution and the fall of the Berlin wall proved to be the fall of the Communist era in the Czech Republic. The downfall of the communist regime gave the people the freedom to the right of worship. Devotion and worship to the Infant Jesus of Prague were once again restored in the Czech Republic.