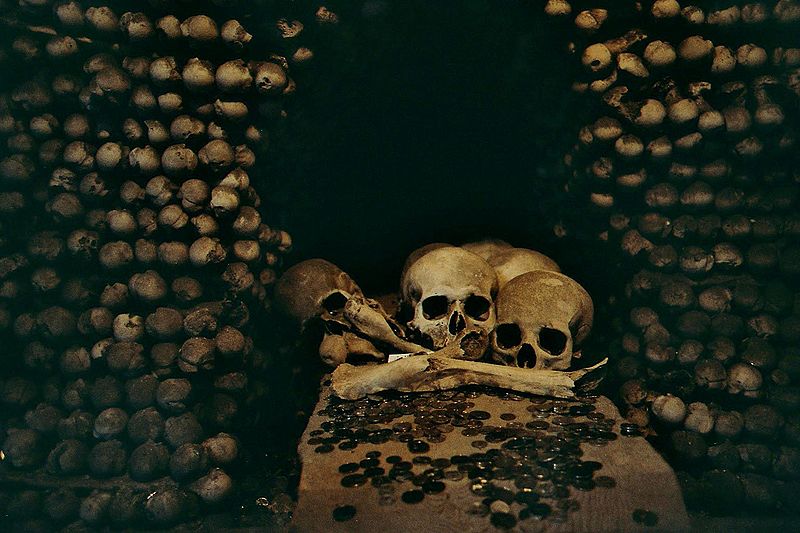 The Bone Church is situated in Sedlec, a suburb of Kutna Hora in the Czech Republic located at an hour travel from Prague. Most visited ossuary by the tourists because of its great artworks and sculptures made from 40000 to 70000 skeletons.
History
Henry, the Cistercian abbot of Sedlec, travelled to Palestine in 1278 as well brought a sample of earth from Golgotha which was later on sprinkled over the ground of his local cemetery. As a result of that, the ground became a scared place for burying the dead. In mid 14th century throughout the Black Death because of the plague as well in early 15th century, after the Hussite Wars, millions were buried.
In 14th century, a Gothic church was built in the centre of the cemetery wherein a vaulted upper level and a lower chapel was used as an ossuary for the mass graves unearthed during construction. This method was another way to make rooms for new corpses in such a holy place. In 1511, the exhuming skeletons were handled by a half-blind monk who used to collect bones to stack within the ossuary.
In 1870, Frantisek Rint, a woodcarver was appointed by the Schwarzenberg (or Bohemian aristocratic) family so that the heap of bones can be arranged in order. With his effort, Rint framed different artworks such as Four enormous bell-shaped mounds and chandelier composed of bones. His unaccomplished works of art include a large Schwarzenberg coat-of-arms and the signature of Rint designed by human bones.
Planning to visit
Prague
, you must try the Bone Church Tour. Make your holidays more thrilling and enthralling. Right now advance book cheap
flights
to Prague as well spend a day with corpses. Live a dead life even though you are alive. Feel the importance of bones which can enlighten a burning skill in anybody.