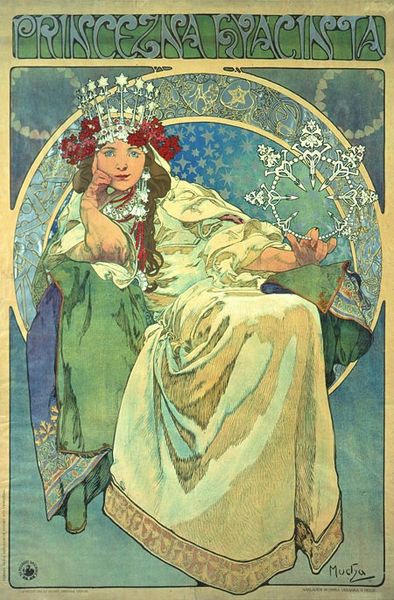 Prague is much beholden to Alphonse Mucha for its artistic heritage. Mucha was an Art Noveau Czech painter who was strongly responsible for popularising this kind of style. The Mucha Museum in the heart of Prague sits in silent tribute to honour and acknowledges the Alphonse Mucha.
Mucha was popular for designing posters for Sarah Bernhardt's theatre performances and decorative panels. His posters for the popular actress were an immediate success and his style came to be known as 'Le Mucha style'. The Mucha Museum houses a vast collection of paintings, posters, charcoal drawings, lithographs, photographs and other paraphernalia of Mucha that offers an insight into the highly creative world of Mucha. For art lovers who are yet new to Mucha, there are guided tours through the museum. The tour guides are available in several languages including Spanish, French, German, Italian, Russian, Czech and English. The beautiful exhibits at the museum will leave you appreciating art anew. Some of the original furniture of his studio in Paris is on display hinting how the Paris studio must been. Family photographs are also on display. The shop at the Museum sells Mucha motifs and memorabilia made exclusively for the Mucha museum shop. Beautiful postcards, silk scarves, jewellery, photos, lamps, books, mugs, handmade paper and posters with Art Noveau motifs are available for purchase.
If you are still hunger to see more of Mucha's beautiful creations visit Moravský Krumlov castle to the southwest of Brno. The Slav Epic, a series of paintings that portrayed the history of Czech and Slavic people was done by Mucha, is housed here. Mucha himself considered the Slav epic as his life's finest work. So this time around, on your holidays in
Prague
, visit the Mucha Museum and satisfy your artistic soul.