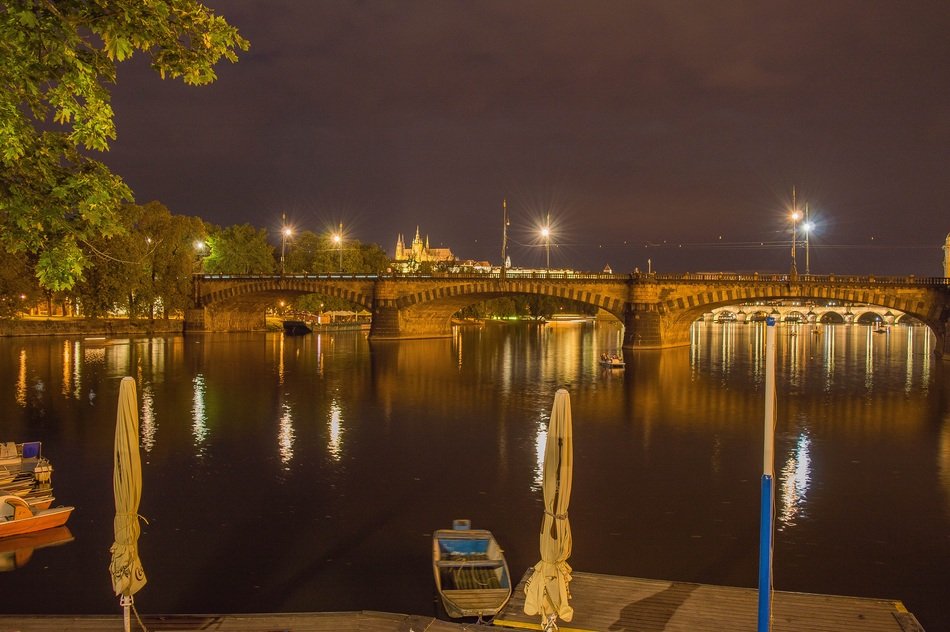 Before planning a trip to Prague, know more about Prague's weather and best season to visit. Some tourists prefer enjoying the snow-covered Prgue while other like to enjoy the autumn season.
Weather in Spring
:
Book one of the top
hotels
in Prague if you are planning to visit Prague during the months of April & May, because this is the best time to visit Prague. The place is not crowded during this time. Fall in love with blossoming lilacs and chestnut trees as the Stromovka park gathers up runners practicing for the Prague International Marathon.
Weather in Summer
:
Those who love the shine of sun rays tanning their skin would like to visit
Prague
in the summers (June & July). Since it is a tourist season you will experience people grabbing every inch of space. This is the time when attractions remain open for a longer period and you don't have to worry about the freezing temperatures. Days are longer and nights are shorter. It is advisable to bring along a sweater, warm clothes. Most of the festivals and
events
are held during this period including United Islands of Prague and the Tanec Praha dance performances.
Weather in Autumn
:
The city is blessed with golden tones as the fairy-tale town with amazing views from Charles Bridge and Vltava River. Until mid-October, the temperatures are sombre and tolerable as winters reach the doorstep only in mid-November.  The days do start becoming cloudy, grey and shorter yet it is also the time to revel in symphony, ballads, and operas.
Weather in Winter
:
From November to March Prague is covered in show and the temperatures reach a miserable -15°C (5°F) occasionally. But this is Christmas time, the nation's birthday on Oct 28 and anniversary of the Velvet Revolution on Nov 17. It is a time of enticement for New Year celebrations, fireworks display, and festive supper.