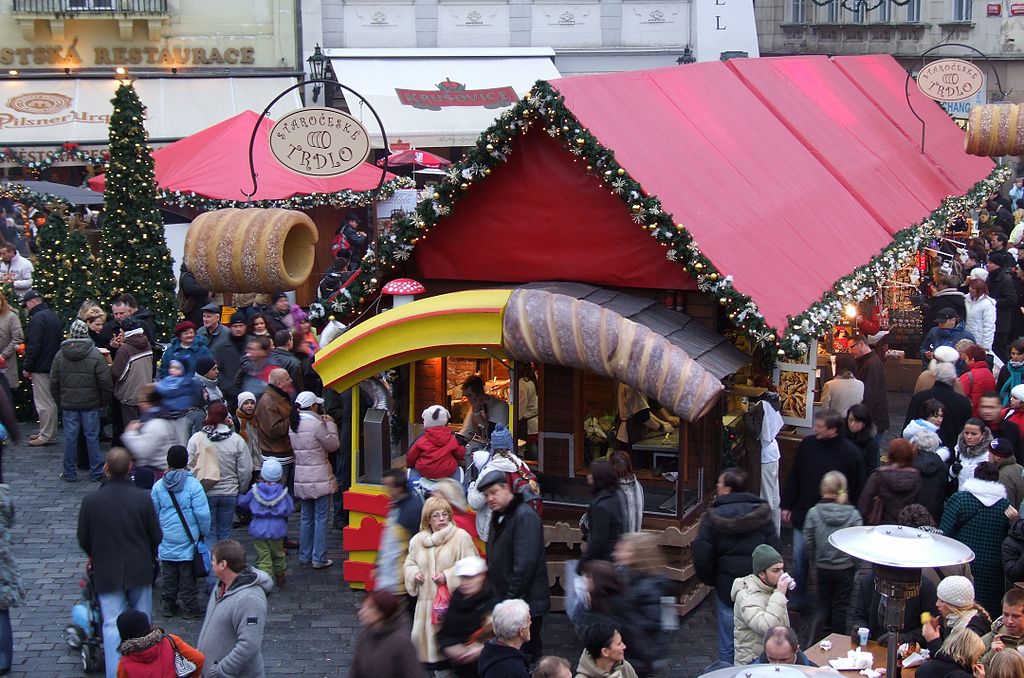 Virtually every aspect of Christmas livens up our life with familiar nostalgia, celebrations, and music. This winter, bring back the festive magic by paying a visit to the beautiful winter wonderland at Prague's Christmas Markets.
The uniqueness of these Christmas markets are in the enticing wooden huts laden with Czech handicrafts, local food specialties, and hot drinks. It is an extremely exciting time when tourists revel in this annual attraction by shopping for some unique, seasonal gifts at the brightly decorated, traditional stalls. It is not just about getting the shopping done but enjoying the wonderful, warm Christmas atmosphere with the locals.

Prague's main Christmas markets are held at the Old Town Square and Wenceslas Square (5 minutes walk from each other), with smaller markets at Republic Square and Havel's market.

What's Most Impressive About Prague's Christmas Markets:
Attractively dressed puppets and dolls, Bohemian Crystal, ceramic plates and mugs, Christmas tree ornaments, embroidery, gloves and scarves, hats, jewelry, metal-ware, scented candles and wooden toys.
Traditional food items like large hams roasted on spits, traditional Czech pastries like Trdelník, Czech beer, svařené víno (wine).
Animal stable with sheep, goats and a donkey as a form of children's entertainment.
Bethlehem scene at the Old Town Square Market.
Beautifully lighted decorated Christmas tree imported every year from the Krkonose mountains and erected at the Old Town Square.
Carol performance of local choirs

Entrance to Prague Christmas Market is free of charge. By booking a Prague hotel in the city center, tourists have the privilege of visiting the market on a whim.