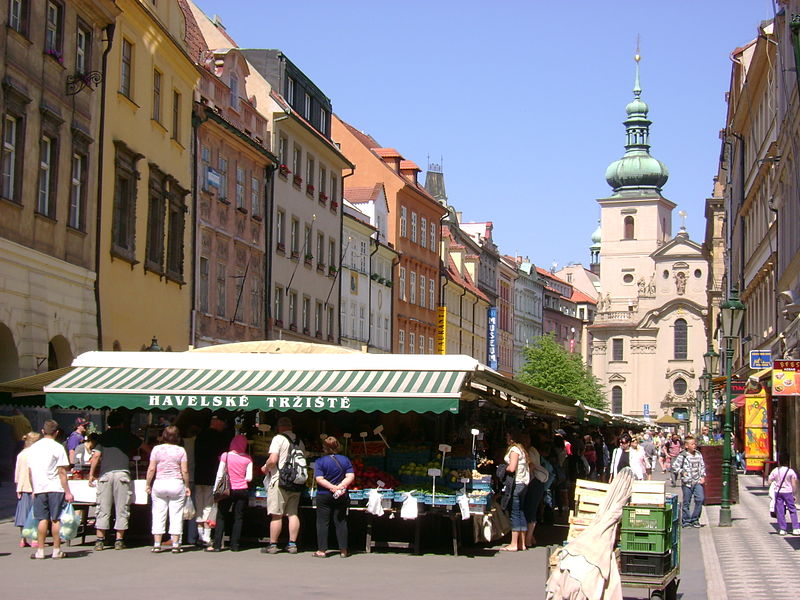 During Christmas and Easter, Prague markets offer a wide range of traditional and handcrafted Christmas/Easter decorations and delicacies. But even otherwise, Prague has a number of permanent markets and flea markets that operate all year round. One of them is the Havelske Trziste, the city centre's permanent market.
Havelske Trziste or Havel's Market is one of the city's oldest markets dating back to 1232. Over the years, the market has shifted its focus from food products to selling souvenirs, keeping in mind the influx of tourists. One can find a variety of tourist material to take back home, right from cheap, handmade Czech crystal and glass jewellery to wooden toys and local honey. The market also offers delicious traditional spa wafers, leather goods, ceramics, fruits and vegetables, flowers and other arts & crafts.

Havelske Trziste is located just off Melantrichova Street, a pedestrian route just a few minutes' walk from Wenceslas Square and Old Town Square.