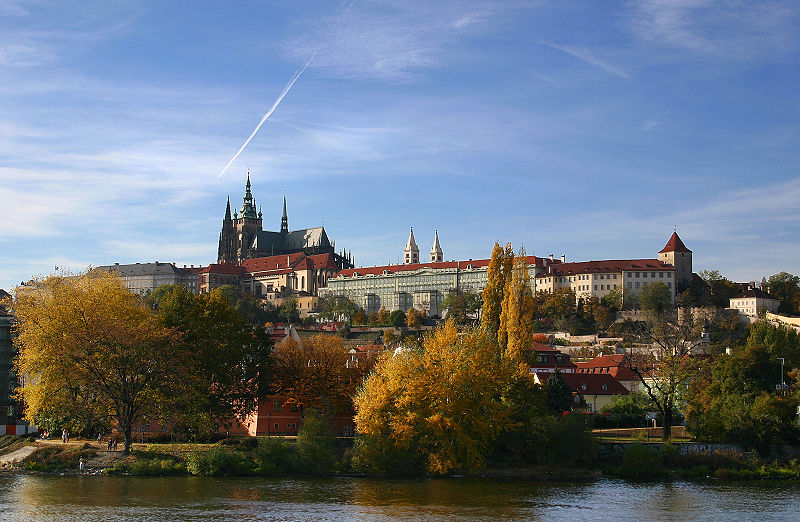 Prague, the capital of Czech Republic is also famous as 'fairytale city'. The cobbled stone streets, steeples of ancient castles, churches, cathedrals and houses with red roof tops create fairytale like atmosphere while lush gardens, green hilltops and beautiful bridges over graceful rivers flowing through the city increase its beauty.
Here are some wonderful treasures of Prague you should not miss visiting while you are in this charming central European city.
Old Town:
When you are in the old town of Prague, it makes you feel as if you have traveled back in time. The cobblestone streets and old-fashioned but charming buildings in Prague take us back to the city's medieval history. Another biggest attraction is Old Town Square. It is one of the biggest squares and the most attractive places with uncountable restaurants, shops, churches, and street performers. The Astronomical Clock here is a real treasure as it was built in 1410 and still continues to tick-tock. The most interesting part is the figurines popping out every hour to mark the time.

Ancient Castles:
Prague, the city with a rich history is dotted with ancient castles and churches. Prague Castle is one of the places you should visit. It is the most famous and the biggest castle in the world. Spare a whole day to explore Prague Castle as it has several beautiful gardens, ancient palaces, churches and cathedrals which flaunt old beautiful architecture.

Bridges and Rivers:
Rivers in Prague add life and charm to the city. Graceful Vltava River flowing through the city and beautiful bridges over it is what makes Prague so scenic. The famous Charles Bridge over the Vltava was the only bridge until 1841 that connected Prague Castle to the rest of the ancient city. Stroll on this oldest bridge to see the 30 statues from 14 century.

Rich Food and Drinks Culture:
When you are tired exploring the city's treasures, sit at any of the restaurants, cafes or bars in the Old Town Square or anywhere in the city and you will be served a special Czech cuisine like goulash, dumplings and cabbage, sausages, potato pancakes and pepper steak. Register for the brewery tours in the city and you will be introduced to Prague's special beers. The city is dotted with not only top notch restaurants that serve special Czech brews and but several families run breweries as well where you will get an opportunity to enjoy a wide range of Czech beers.