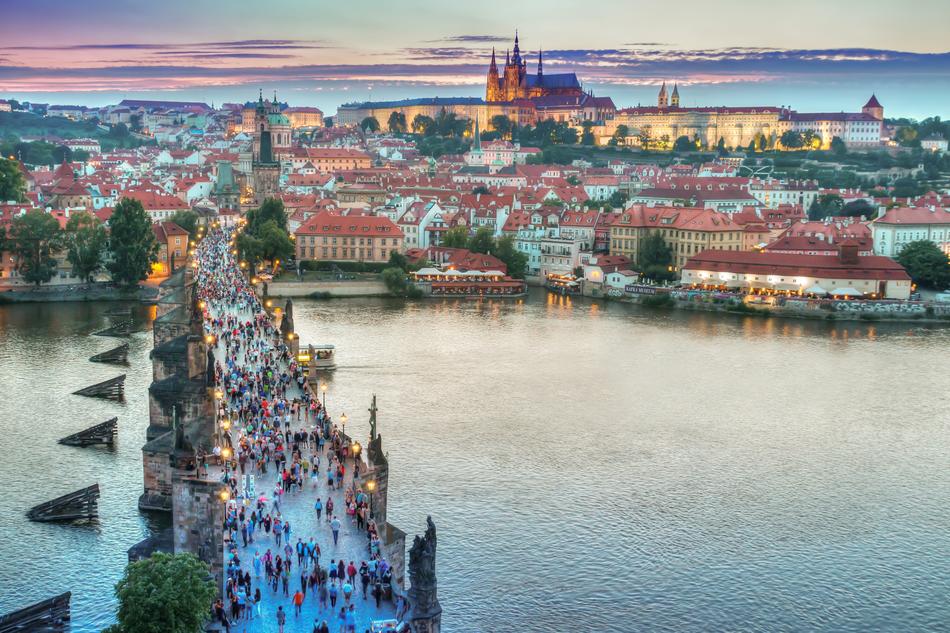 Paris might be one of the famous romantic destinations in Europe, but another P-City for experiencing such a miraculous feeling in Prague. Whether you are already in a relationship for newly married, the city is ready to give equal vibes of sensations, emotions and sentiments. Because of its beautiful surroundings, untouched waterfronts and incredible spots, you will forget everything expect sharing intense feelings with each other.
The city has a romance in the air because of much-anticipated spots ready to serve everything that can encourage the enthusiasm of sensitivities in your relationship. If you want to surprise your partner, you offer a
cruise tour
along the Vltava River. These cruises provide amazing views of the Old Town and include a stop under a bridge for Czech beer and soothing musical notes. With its lively life, your partner will feel happy with the scenic views, gold-tipped towers, cathedrals, graceful bridges and church domes.
Being a fairy tale city, Prague enlists its presence as one of the top 10 romantic destinations in the world. It is an amazing place offering exquisite views of the Prague Castle. If you want to add a fragrance of romance in your honeymoon, then you can book a
night walking tour
. The city looks like a glittering gold, especially during the night when you walk on the Charles Bridge as well areas around the Prague Astronomical Clock, the Church of St. Nicholas, the Old Town Hall and the Tynsky Chram.
Dine at romantic restaurants such as the Kampa Park Restaurant, the Celeste Restaurant, the Terasa U Zlate Studne Restaurant and the Mlynec Restaurant.
Add a spice of excitement in your vacation, right away book hotels in Prague and avail flights to Prague. Make your holidays more enjoyable and pleasurable.