Prague, being one of the most tourist cities in the world brims over with uncountable entertainment options!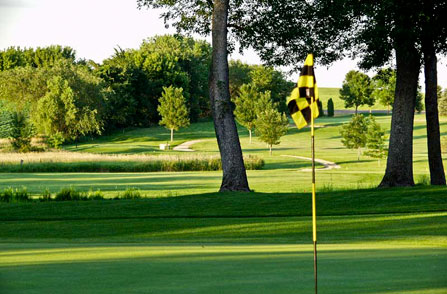 Visiting tourist attractions of the city is the best choice to enjoy your time-off for sure. But, city's golf courses are equally interesting. If you are a sport enthusiast, do not miss a chance to visit golf courses in Prague and spend some relaxing and quality time with yourself.
Prague has some magnificent, pleasant golf courses such as Black Bridge Resort, Golf & Country Club Hodkovicky, Golf Club Hostivar, Golf Club Klanovice Forest, Golf Club Praha, Prague City Golf Club and CreeksBend Golf Course.

'CreeksBend Golf Course' is designed by Joel Goldstrand and is named so because a beautiful creek bends, curves and flow throughout the court. You can relax in an adjacent clubhouse which originally used to be a 1940's barn!

Located 3 miles northeast of New Prague, 20 minutes south of the Minnesota River on State Highway 13, CreekBend Golf Course is an 18-hole championship facility where golfers of all ages and abilities are welcome to enjoy this classic sport. It is developed on 230 acres of rolling hills covered with lush green trees, bushes, native prairie and several ponds and wetlands that make it more scenic.

The well maintained the golf course, CreekBend arranges various events and competitions. It welcomes and challenges the golfers with elevations, bunkers and water hazards near nine of the eighteen holes and its outstanding greens!

So, what are you waiting for? If you are already in Prague, visit this beautiful golf course to participate in the events.