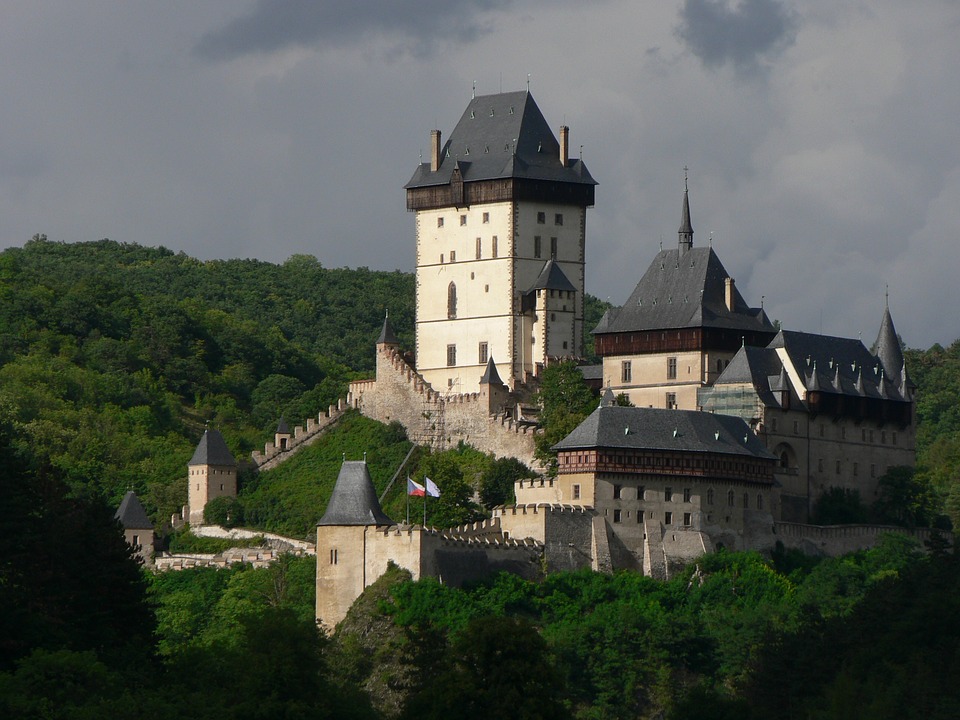 Karlstejn Castle is the most famous tourist destination in the Czech Republic after Prague. Karlstejn Castle can be easily reached by train or car. Located around 30 kms southwest of Prague in a town by the same name, it is a common day trip destination for those who are interested in exploring something new and challenging.
Roman Emperor Charles IV built Karlstejn Castle in 1348 AD to safeguard Imperial Regalia as well as the Royal Crown jewels, holy relics and many other royal treasures. Over the years, the castle was renovated and reconstructed changing its look several times. The latest Disneyland look is from the last restoration that took place at the end of the 19th century by neo-Gothic architect Josef Mocker.
The best way to get to Karlstejn Castle is by booking a 45-minute train ride. Remember to remain awake during the last leg of the train ride to witness beautiful glimpses of the castle facade, surrounded by lush forests and vineyards. You can also rent a car in Prague to reach the castle which takes around 30 minutes.

The beauty of Karlstejn Castle is more in its facade and environs than in the actual castle itself. A 25-30 minute steep climb up to the castle is spectacular with forests and magnificent views overlooking the town and Well Tower. At the castle, most of the rooms have been closed for visitors after years of vandalism and loot. The remaining rooms are decorated with original 15th and 16th-century paintings and replica of the coronation jewels.

In the town, visit the souvenir shops, quaint restaurants and buy a bottle of Karlstejn wine. Golfers could also try their luck at Golf Resort Karlštejn.