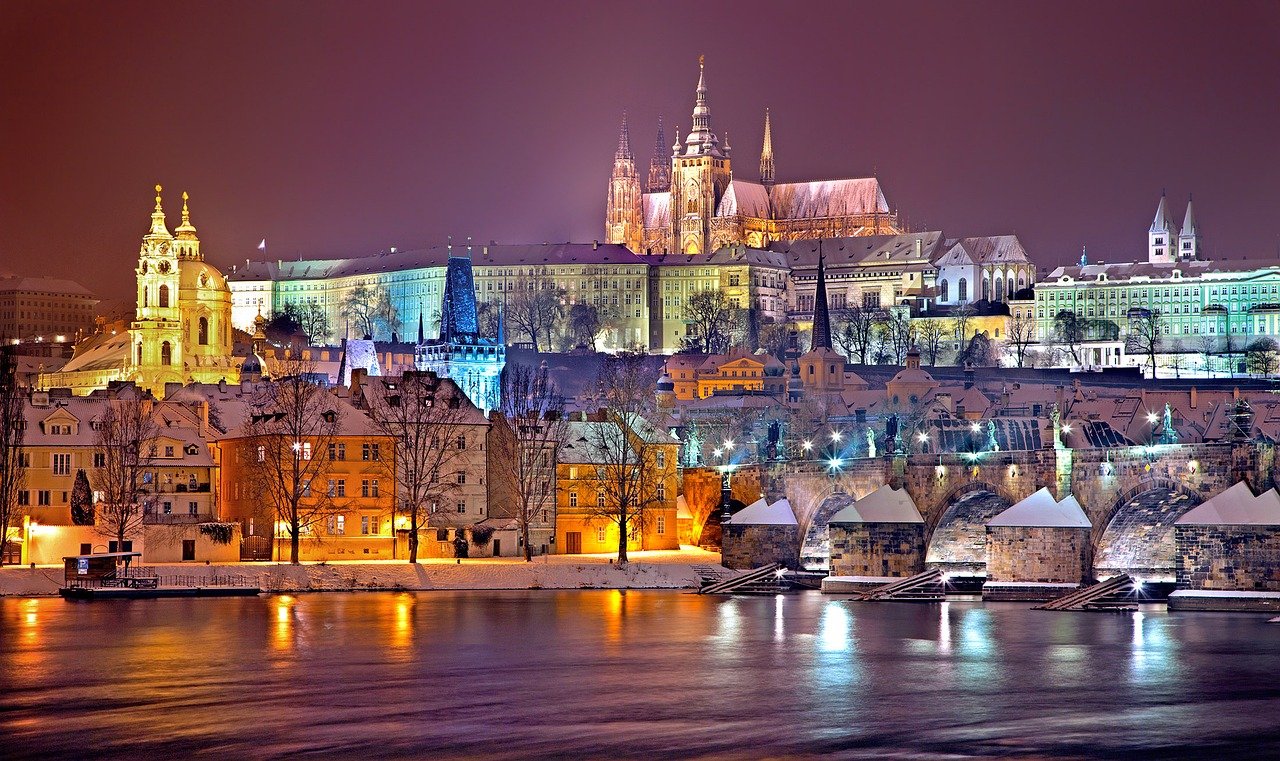 Travelling can be a stressful process, especially when you are met with a huge list of things you need to pack before you can set off. But with some careful planning and some organisation, it can be made significantly less stressful for everyone involved. To help you make the most out of your travels, we have compiled a list of several pieces of useful information that you need to know before travelling to Prague.
Make Sure You Have The Right Currency
Though it may seem as though this country uses the Euro much like other European countries, it is important to note that the currency you will need is the Czech crown. You can exchange your currency in the post office before travelling or you can apply for your currency online. Should you be looking to convert currency online through the post office, this must be completed a minimum of two weeks before travelling as this allows for your transaction to be processed.
Get To Know The Nightlife
When looking to travel here, you may also want to get familiar with the nightlife that is on offer. With several amazing bars, restaurants and nightclubs as well as access to some of the best casinos which are also available online, Prague has a lot to do. This is the place to be if you are looking to relax and unwind throughout the course of your trip. Whether you have had a long day looking at a number of the landmarks or you have been relaxing all day in the hotel, having a small understanding of the nigh life available here will allow you to plan an amazing trip for you and anyone that you are travelling with.
Tips And Tricks For Dining Out
When on holiday you often spend more time eating out than you do cooking in the hotel, depending on where you are staying of course. Therefore, it is important to know some simple tips and tricks that will make the process of eating out much more affordable for you all.
Use Uber, Not The Local Cabs and Taxis - The first little tip you should be aware of is avoiding taxis or cab rides. This is because the locals tend to see this an opportunity to overcharge those tourists that do not know any better. Should you need a ride to a destination, it is best to opt for an app such as uber that is operating here as their prices are much cheaper than the locals.
Lunch Is The Most Important Meal Of The Day- If you are a food lover much like myself then too are often looking for the very best of local cuisine whenever yo8u travel. Czech certainly does not disappoint. With huge lunches served at several restaurants throughout the day, you will be met with the very best soups and main courses out there. In addition, lunchtime is normally the largest meal of the day for the locals, meaning that the spread often consists of snacks as well as the main meals to be enjoyed with friends and family members.
Tipping Is Normal When You Pay For The Bill – Though this is very rare for those in the UK to do when visiting Prague, you are expected to tip up to 10% of the total bill to your servers. This is something that all locals do and is similar to that of the USA.
Closing Times For Shops And Tourist Attractions
Though this may differ depending on the attraction that you are visiting, it is common that you will find restaurants serving meals until 9 pm. However, there are a number of them that will serve till 10 pm if you are lucky. In addition to the early closure of a majority of food restaurants, it is important to note that several shops are closed entirely on Sundays with most museums and some other tourist attractions also closed on Mondays. Because of this, we advise you to look at the opening times before organising your day to make sure you are not left disappointed.
Whether you are looking to visit Prague in the near future or you are looking to visit in the next year or so, we are sure that you will have an amazing time looking around this fabulous city.