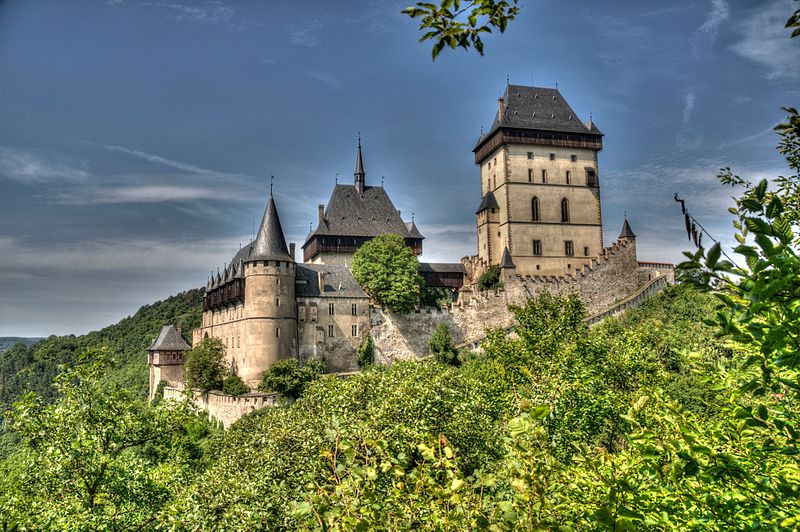 If you are culture and art lover then you must visit the Gothic Karlstejn Castle in Prague which tells you the story of this enchanting city. The castle lies on a majestic hill 18 miles south-west of Prague.
The Karlstejn Castle was established by Charles IV, King of Bohemia in the fourteenth century as a place to safely store his jewels, valuables, royal treasures and the Imperial Regalia. The castle is one of the most famous tourist attractions in Prague and is located above the Karlstejn village.
It contains gothic style architectural structures like the Hall of Knights, the chapel of St. Nicholas, Courtier's Hall, the Chapter Deanery, the Audience and Banqueting Halls,  the Hall of Knights and chapel of St. Nicholas, the Royal Bedroom, the Hall of Ancestors, the castle prison, the Treasury and Jewels Hall, etc. The stunning paintings, murals and frescos give you a feeling of experiencing something eternally wonderful.         
A tour of the castle can be comfortably covered in 5-6 hours. It takes about half an hour to reach the castle from the base. For refreshments, you can visit a store in the castle which sells drinks and snacks.
Visit this ancient gothic marvel surrounded by lush forest and green vineyards to discover a place favoured by European royalties.