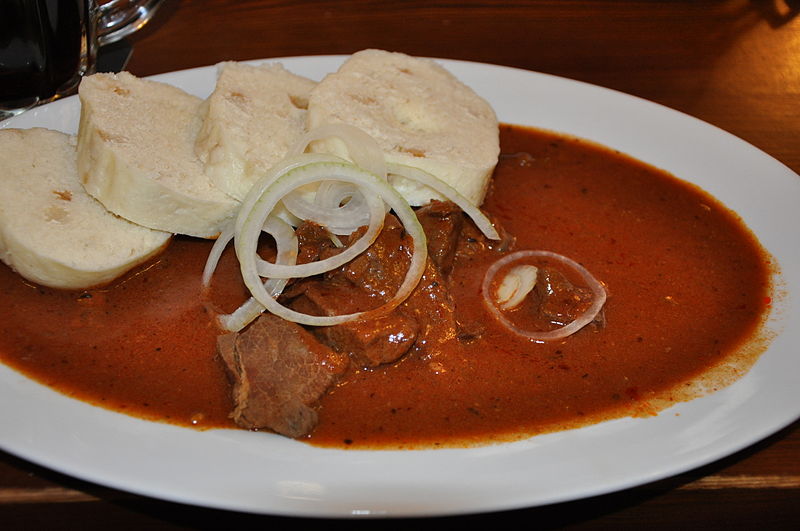 After 1990s, Prague proclaimed itself as the city untouched by tourism. The city was unaware of the fact that it will become the most popular tourist hotspot of Central Europe. As time flew by, Prague became popular amongst budget travellers, expats and TEFL teachers who came to make money amidst post-Soviet growth.
Today, visitors from around the world travel to the city to unravel its Bohemian mysteries. No wonder, it is the sixth most visited city in Europe. Improved infrastructure has made it easier to explore Prague. There are still some places, foodaholics need to consider before thinking about
Prague
holidays.
*
Look beyond Czech food
. Leave back your diet at the nutritionist's clinic if you plan to taste goulash and dumplings. Whatever may be the case, it is certainly recommended to taste Czech food in Prague. As in every other international city, Prague also boasts an array of international cuisines. French, Greek, Mediterranean, Chinese, Indian restaurants are available. They are not expensive and frequented by many locals.
*
Look beyond Czech beer
. The same could be said about the beer in Prague. The city has the highest per-capita rate of beer consumption in the world. Nearly, most of the traditional beers available are light or dark, the two most popular brands being Pilsner and Budweiser. But in recent years, Prague has spread its wings beyond traditional beer recipes and started experimenting with flavoured banana and coffee beers. Visit the locales of Prague and enjoy Czech wines from Moravia and Bohemia.
*
Learn Czech language
. It really helps when you visit Prague. Expats and English teachers have helped people to understand, speak English language. But in the outskirts, many people still do not understand or communicate in English. You are not expected to rant fluent Czech but a few words, phrases in local language come in handy.