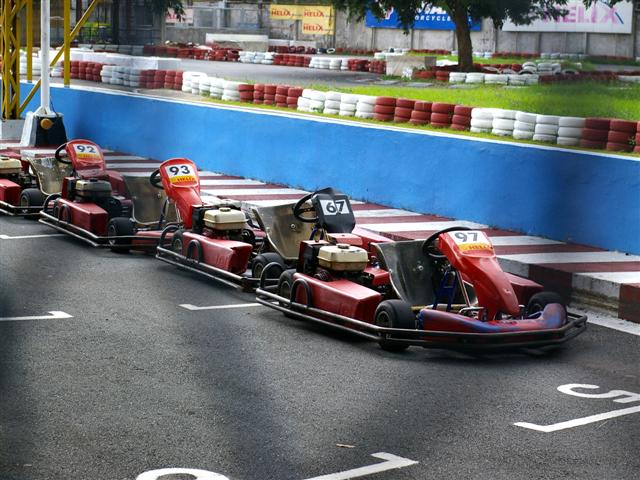 Image Credit: WN
Go zip, zap, zoom into the world of Go Karting racing by enrolling yourself at the nearest indoor racing circuit in Prague. The capital city of Czech Republic boasts of four go-kart centers that offer maximum motorsport thrills along with food and refreshments to rejuvenate you later.
Tour companies make regular trips to Kart Centrum Radotin said to feature the longest kart track in Europe. The length of the track is 910 meters which are divided into the 710m half track for adults with remaining 200 for children. With more than 30 various bends, curves, and straights, the go-kart car can reach a rocket speed of as much as 40kmph! The naturally-lighted glasshouse, where the go-kart complex is located, is heated in winter and air-conditioned in summer.
All estimated dangers are eliminated by taking safety precautions such as crash barrier system and mandatory helmet use.
Advance booking is essential as space is limited. Tourists can book their desired go karting tour on
Prague
activities.