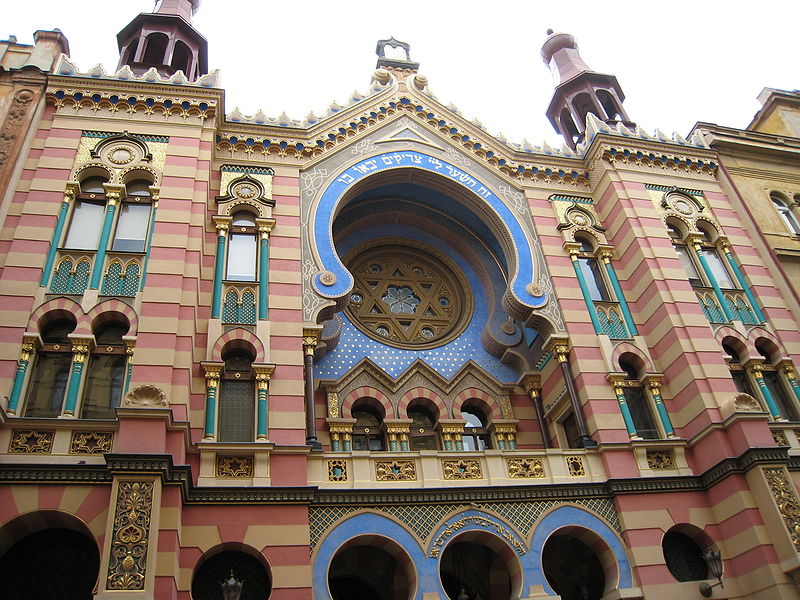 The Jubilee Synagogue in Prague is also called as the Jerusalem Synagogue because of its location on Jerusalem Street. The Synagogue was built in 1906 and was designed by Wilhelm Stiassny.
The name Jubilee Synagogue was given in honour of the silver jubilee of the Emperor of Austria, 'Franz Joseph I'. The striking architecture and the eclectic contrast of colours of the Synagogue adds an interesting touch.

The design is a blend of Art Noveau and Moorish revival. Intricate detailing makes the structure even more appealing. The horseshoe arches give a detailed character to the building. The Mudejar style red and white coursing that supports the women galleries adds an interesting touch.

The Synagogue also stores plaques from the former Zigeuner synagogue that was destroyed due to the urban renewal campaign. The synagogue has been renovated and still serves as a house of worship. It is now also open to tourists.