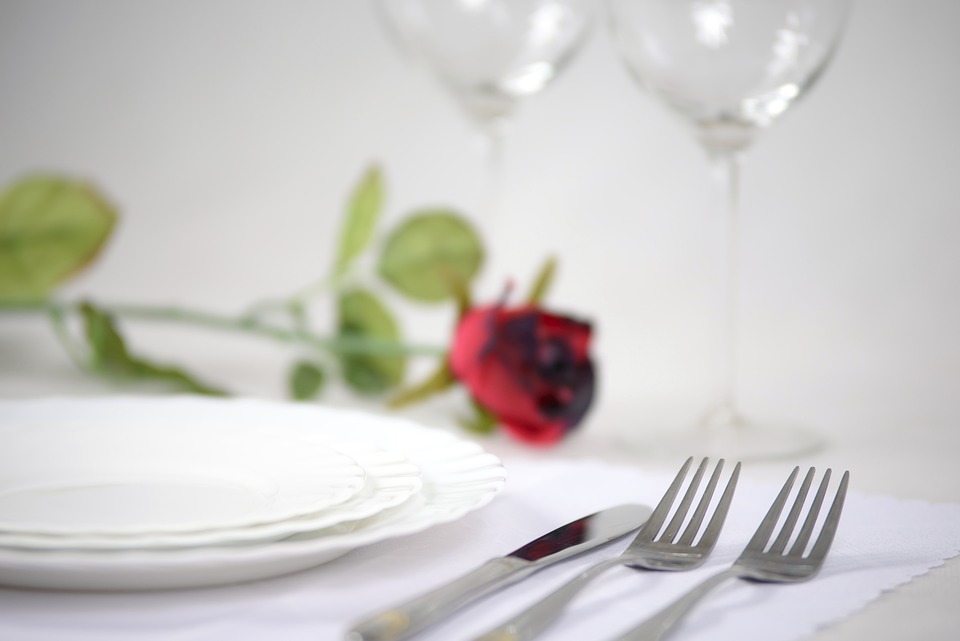 Are you looking to dig up some romance for a holiday? Nothing is more special than breaking the calendar routine and planning a night around town in style! Wear your best and head to enjoy the Prague nightlife at the city's most romantic restaurants. Drink, dance, eat on a dinner cruise and and spend the evening with the person you love the most. Cheers!
Maitrea
Sometimes a perfect romantic meal can be taking your partner to the city's best luxury vegan restaurant! The ambience is a bit more chatty, but the menu & the food makes up for the environment. Think of enjoying a date night at a local spa; relaxing & entertaining!
Le Degustation
Le Degustation Boheme Bourgeoise is a Michelin-starred restaurant that offers everything impeccably! Everything on the menu is splurge-worthy, but the service is perfect for pampering any couple for date night!
V Zátiší
V Zátiší is considered to be among the first luxury restaurants to open in the Stare Mesto neighbourhood. The ambience is soothing and cosy, and the menu includes a variety of international cuisine, including Continental food and Indian tandoori. This place combines home cooking with incredible presentations, not to mention it is intimate enough for a quiet dinner with your partner!
Mlynec
One of the first restaurants that would top the list for the best view in Prague would be Mlynec, which is close to the Charles Bridge. Delicious food, friendly service and an intimate atmosphere are just what the guests need for a romantic night around town. Eat, drink, repeat and head home to warm up after an evening well spent. Cheers! 
Ginger & Fred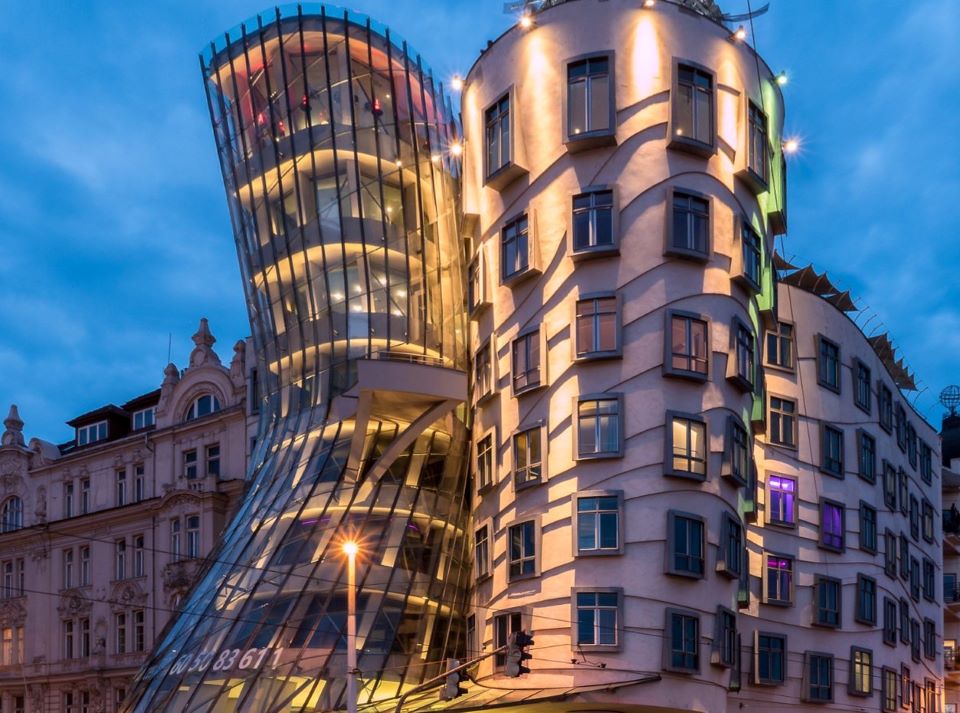 Credit: Flickr / A_Peach / CC BY 2.0
If your wallet can handle it, then without a doubt, head to Ginger & Fred restaurant located on the seventh floor of The Dancing House (Czech: Tančící dům or Fred and Ginger) building. The restaurant is known for its intimate setting and exceptional attention to detail regarding the menu and food. Must-visit!
Oblaca
What's better than good wine, good food, good company & the perfect Prague view? Oblaca is a high-end restaurant perched up on the Zizkov Television Tower, giving diners a view for their money. There's something about dining & watching the sunset. You can also enjoy the view at night when the city glitters from the lights!