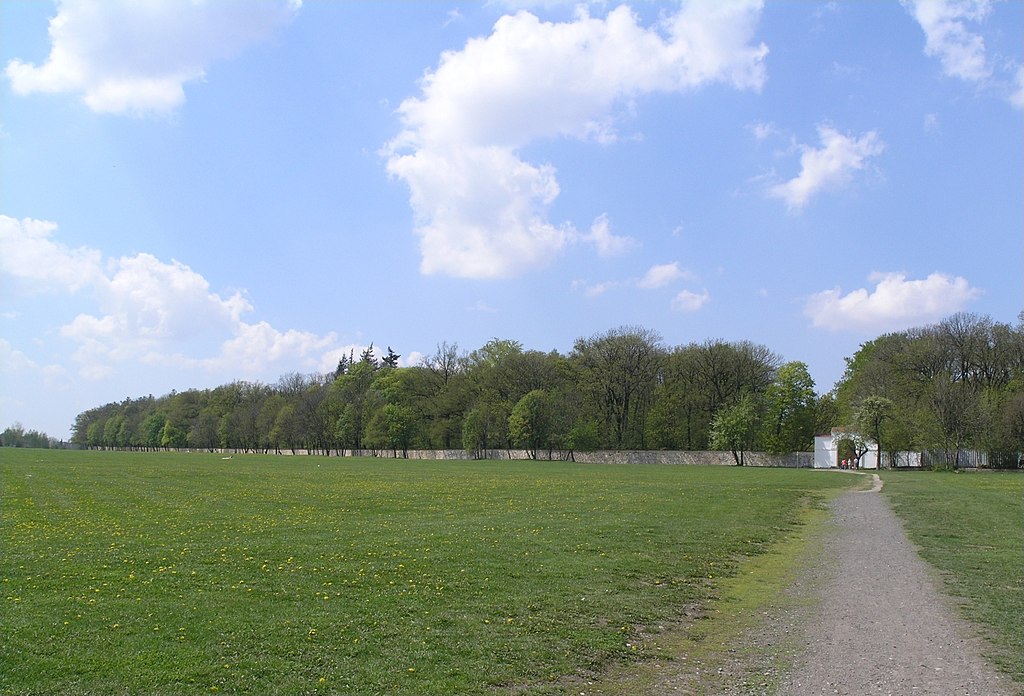 The Hvezda Game Preserve (Obora Hvezda / Star Game Reserve) is located about 6 kms from the city centre. It is a 210 acres forest park in Prague which is protected as a natural monument.
The name Hvezda is derived from the shape of the Summer Pavilion which is in the shape of a hexagram. The layout of the Park is unusual and numbers play a significant part in the design. The use of four floors is believed to be the symbol of the four elements. A natural playground with wooden structures is delightful for entertaining kids. The Liboc pond offers a splendid opportunity to spend some serene time in nature.
Some of the trees here are deeply rooted in the ancient history of Prague. The distinctive features of the Summer Pavilion are the mosaic floor and stucco ceiling made from glazed tiles. The Summer Pavilion also serves as a venue for concerts, exhibitions, social and cultural events.
Nowadays part of the park is designated as a Natura 2000 protected site because of the presence of the narrow-mouthed whorl snail. It is also home to many bird species including the Middle Spotted Woodpecker.