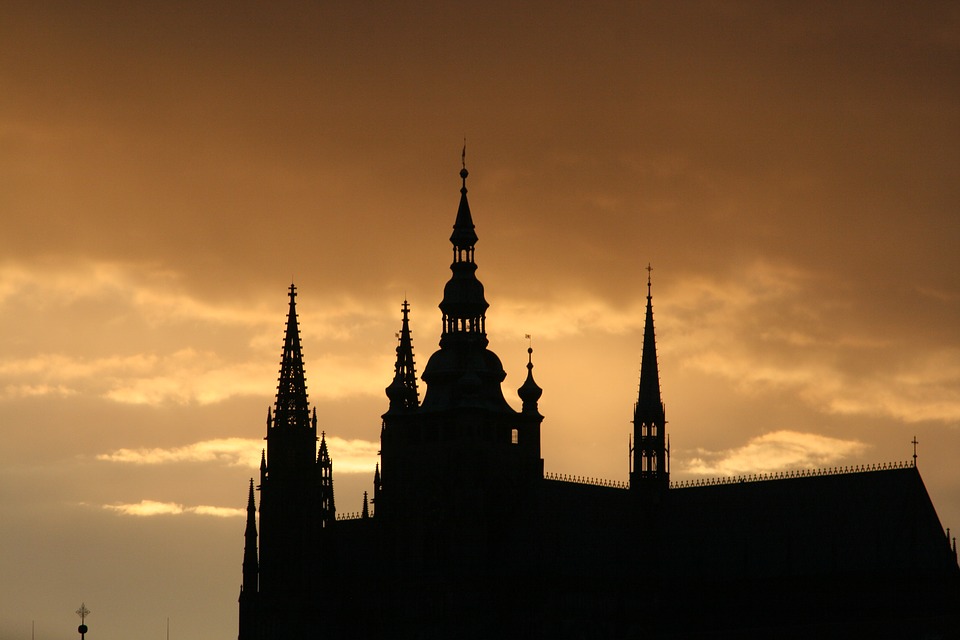 Prague is the city where the history of Europe gets alive each day, with so many vivid travellers visiting Prague with a new urge of exploration, the city glitter with a new glow each day!
Prague is embedded with a number of beautiful pieces of art created in history, it has nonetheless been a jewel in the European crown. If you are making a plan to visit Prague which is crammed with historical imprints then take a look at some amazing places given below.

Old Square
The Old Square is a superb place to begin your exploration. Here you will see the Tyn Church and the Clementinum, and many other old churches, with astonishing old architecture and designs which were created in the 11th century. The main highlight of this Old Square is the 15th-century Astronomical Clock which starts ticking when the 12 apostles and other figures appear and parade across the clock face. Some other interesting sites to visit are Old Town Hall Tower; a Chapel which was built in the 13th century and a prison.

The Clementinum
The Clementinum is one of the oldest and beautiful pieces of architecture which will give you an imprint of the rich European culture. It has been turned into the National Library of the Czech Republic. It has a collection of about 6 million books and includes copies of every book published in the Czech Republic. The Baroque Library Hall inside Clementinum will catch your attention with its beautiful ceiling artwork.
Charles Bridge
Charles Bridge is one of the most peculiar bridges in Europe. It was built back in 1357 and is famous for several superior old statues. Some eminent sculptures include statues of Roman Emperor Charles IV and John of Nepomuk, who was the most respected saint in the country. Other than statues, the fantastic views of River Vltava and the Gothic gates can be seen from the bridge.

Prague Castle
The castle was an abode of Bohemian kings and is now an official residence of the President of the Czech Republic. It is the most peculiar tourist attractions which was built back in 970 AD. The castle contains illustrations of the leading architectural styles of the past millennium. Some attractions include St.Vitus Cathedral, the  Old Royal Palace, the Powder Tower, St. George's Basilica, and the Golden Lane, the Vladislav Hall, Royal Garden, Ball Game Pavilion, the Royal Summer House with a Singing Fountain, and the Lion's Court.

These places will transfer you to the lanes of history, and make your travel to Prague one of the most memorable ones!