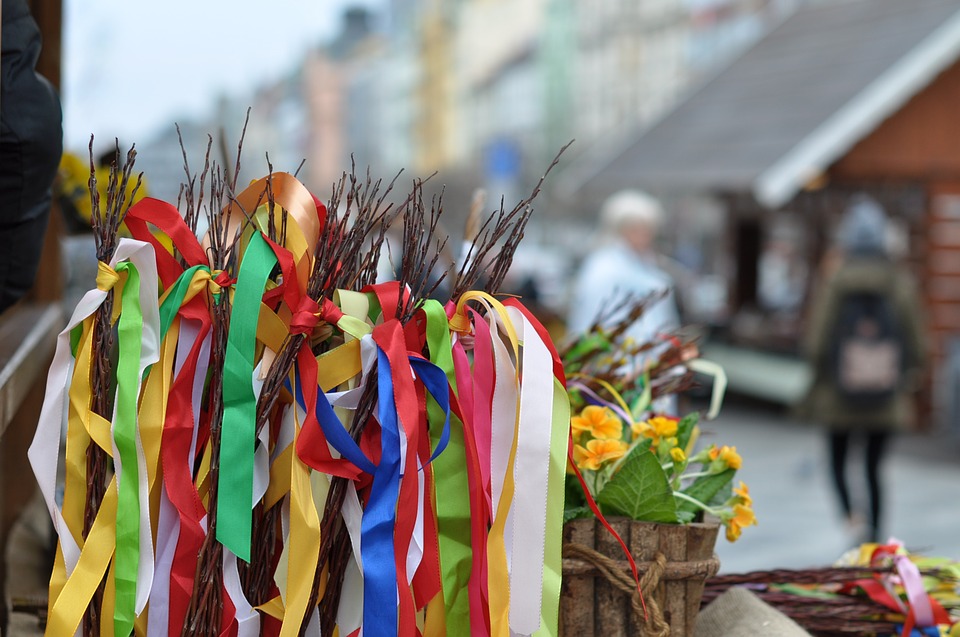 With the upcoming festival  'Easter', the city of Prague is completely enlightened. Prague Easter Market is organised this year at the Old Town Square and Wenceslas Square from 16th March - 7th April 2013.
As a part of Easter preparations, a series of wooden huts are being set up where a variety of handcrafted products such as glass-ware, metal-ware, jewellery, candles, embroidered cloth, wooden toys and beautifully dressed puppets and dolls will be available for sale; of course, the brightly coloured, hand-painted Easter eggs being the most common. One can purchase a personalised egg with a special message or name on it. No wonder Easter is one of the most awaited festivals of the year, especially for Czech children overwhelmed in its preparations!
Prague Easter Marke
t is the reflection of Czech traditions. In this huge market, visitors get a chance to observe how to prepare traditional Czech cuisine, taste local drinks, and eat roasted hams on spits. You will be able to taste traditional Czech pastries called 'Trdelnik' as they will be prepared in front of you. You will also be able to have barbequed sausages with Czech beers as well as warm drinks. School folk groups and dancers perform on stage during this festival.