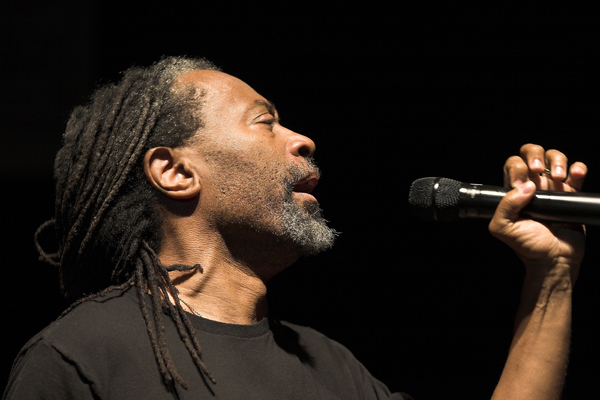 Bobby McFerrin's unique voice is coming to enthrall and inspire audiences this June with a 3-day live concert in Prague. Known for his wide array of vocal techniques and four-octave voice, the American vocalist and conductor, Bobby McFerrin will perform his famous songs with Czech Philharmonic soloists
Josef Špacek (violin)
and
Jan Keller (cello).
This event is planned at the spectacular
Dvorak Hall
, the main hall at the
Rudolfinum
on the
19th June, 2013
.
The second event is planned for the next day, on
20th June
,
again at the Rudolfinum. This time, ensembles of the Czech Philharmonic, such as Czech Philharmonic Mixed Choir, Czech Philharmonic JazzBand and the traditional Cimbalom Ensemble will join Bobby McFerrin to delight the audiences. Both concerts will start
7:30 pm onwards
.
On the
21st of June
, Czech Philharmonic is closing out its season in style with an open air concert at the
Old Town Square
. Bobby McFerrin will make a special appearance at the event as a singer as well as conductor. Chief Conductor Jiří Bělohlávek will be at the helm of most music pieces. The concert will start at
8:30 pm and is admission free
.
Czech Philharmonic is an internationally known and respected symphony orchestra in Prague. Do not miss out on the privilege of listening to a Czech Philharmonic concert. Book tickets to the show at the earliest. You could also book tickets at the official website's online booking facility.
To enjoy the concert, book a
flight to Prague
and
hotel in Prague
in advance.
Image Credit: GFDL/Ivor Szaniszlo