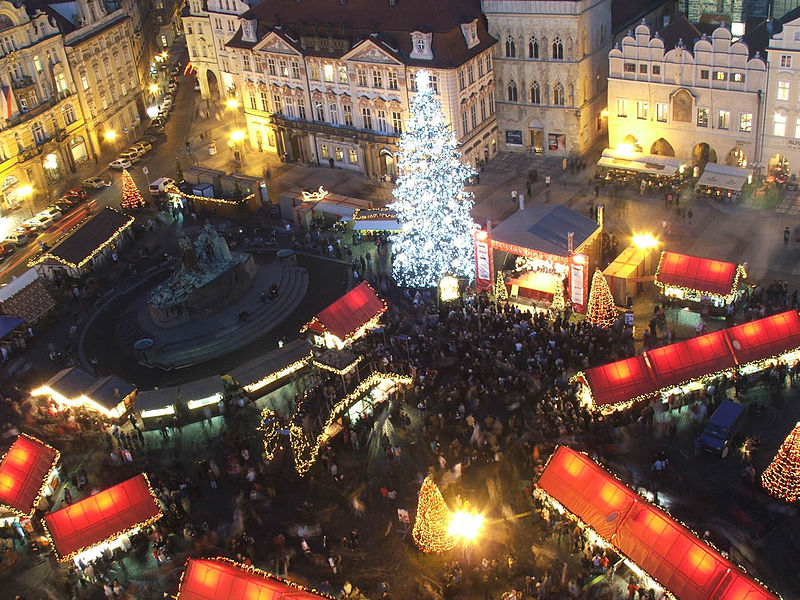 Christmas markets in Prague are an integral part of the festivity. The markets light up the city centre and provide a common platform for tourists and locals alike. The small markets can be found at Republic Square and Havel's market while the main markets are at the Wenceslas Square and Old Town Square.
Christmas markets
mostly comprise of brightly ornamented wooden huts, selling handcrafted items such as scented candles, Christmas tree ornaments, jewellery, Bohemian crystal, wooden toys, hats, scarves, gloves, ceramic plates, puppets, and dolls. Visitors can also watch the traditional food being prepared and get a chance to sample it. Hams roasted on spits, traditional Czech pastries, and Czech beer can be found at these markets.
Children can stroke a sheep, goat or a donkey at the Christmas market in the Old Town Square. The giant Christmas tree is decorated with sparkling light. Wenceslas Square also has a Christmas tree which can be seen from all sides of the square. Christmas carols are sung in the evenings on stage at the Old Town Square.