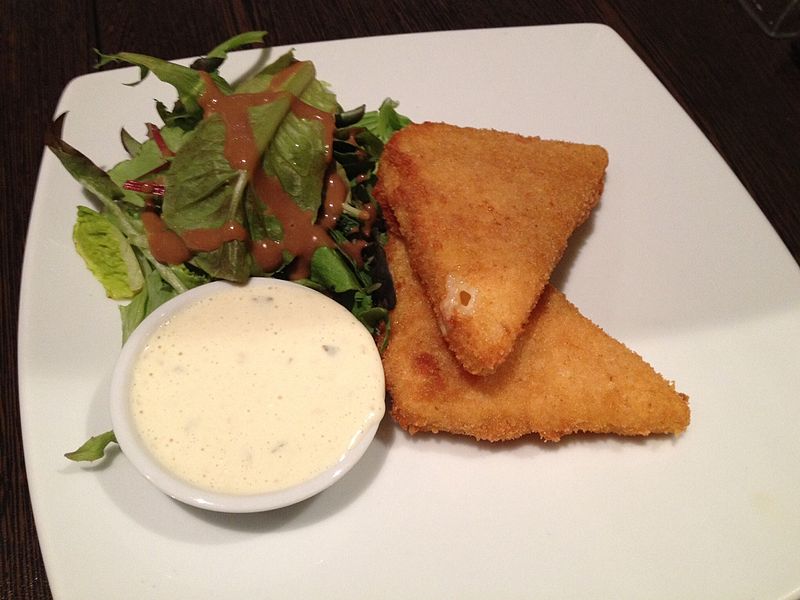 A traditional Czech meal is made of meat, herbs and vegetables. The food here has also been greatly influenced by neighbouring countries. A typical Czech meal consists of three to four courses and will be finished off by a drink.
Soups

Soups make up the first course and may include varieties like garlic soup, chicken and noodle soup, beef and dumpling soup, dill soup, etc.

The main Course
A meat preparation and a side-dish make up the main course, and mostly chicken, beef and pork is used. Seafood is not very popular, but fishes like cod or trout are served rarely. Some popular dishes are Roast pork, dumplings and sauerkraut, Beef goulash, Fried cheese, Roasted chicken with potatoes, Beef sirloin with dumplings and vegetable cream sauce and many more preparations. While side-dishes like boiled or roasted potatoes, bread dumplings, rice etc. are thoroughly relished.

Afters

The desserts are specially made using copious amounts of butter or whipped cream; as a result, they are a bit unhealthy. Popular esserts are Medovník (Honey cakes), Crepes, Apple strudel or ice creams.

Drink
No Czech meal is complete without the nation's traditional beverage: the beer. Apart from alcoholic drinks, you can also have orange, apple or any other kind of fruit juices. Many people are also like to have tea after dinner.

So, do not forget to try at least once an authentic Czech meal when you visit Prague.