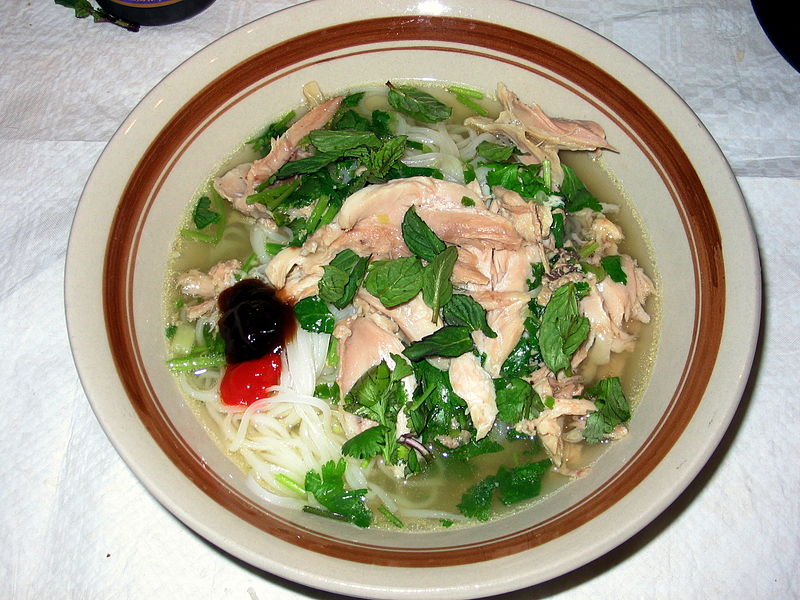 Credit: Anonymous Cow / CC BY 2.0
Traditional Czech food is considered to be very heavy and filling and not exactly a synonym for diet cooking. It is mainly comprised of pork or beef meat with sauce and a side dish, the most common is dumplings. The Czechs know how to cook their meat pretty well and it perfectly goes with the flavourful Czech beer.
Svíčková(or svíčková na smetaně), one of the most popular local meals. It is beef sirloin in light brown sauce with some cream and cranberry jam on the side. Also, don't forget to savour other delicious delights like goulash, roast duck and wild boar served with Czech beers and Moravian wines. Prague boasts of a lot of restaurants serving traditional Czech cuisine, but for tapping into the tastiest one, look for any of the local restaurants. We suggest booking a Prague food tour.
La Dégustation Bohême Bourgeoise – One of the finest restaurants in Prague, La Dégustation presents two menus, one is a gourmet ensemble prepared from the freshest seasonal produce while the other is a Bohemian tasting selection inspired by traditional 19th and 20th-century Czech cuisine.
Elegantes– Elegantes is a sophisticated yet relaxed restaurant tucked away in the historic Augustine Hotel. The menu consists of classic Czech cuisine with special menus planned every three to five weeks. The signature dish is the veal shank braised in St Thomas beer, with parsnip purée, caramelized shallots, and crunchy almonds. The beer used for braising is made only for the hotel and is not available anywhere else.
Restaurace U Veverky– This great old beer hall has some of the best-tasting, brilliant value meals in the city. It features a traditional set up with a drinking room in the front and two big dining rooms at the back. One of the best places to enjoy a good hearty Czech meal accompanied by a drink at the "stand up" bar.
Besides Czech, the Vietnamese people form the largest immigrant community in the Czech Republic. Pho street food restaurants are seen sprouting up all around Prague, serving traditional pho noodle soup along with other rice dishes. This is a welcome change to classic heavy meat meals served by Czech restaurants. You will find plenty of decent Vietnamese restaurants in Prague, but here are some of the best.
Pho Vietnam Tuan & Lan– This bustling, take away restaurant serves good, cheap and generous portions of Vietnamese-style pho soup. The menu features Bok Choy stir fry, spicy beef with green beans, beef with pho bo rice noodles, fresh spring rolls, and other Vietnamese specialties.
Ha Noi– Ha Noi is a colourful cellar restaurant serving tasty, authentic Vietnamese food. Well known for their various Asian dishes, especially fresh vegetarian spring rolls, traditionally fried banana, Vietnamese coffee and a few types of seasoned Pho Bo soup.
Miss Saigon– This is one of the best Vietnamese restaurants in Prague. Decorated with Vietnamese lanterns and green bamboos, the menu contains a huge selection of dishes ranging from fresh sushi, raw fish to the delectable Pho soup and fried banana.