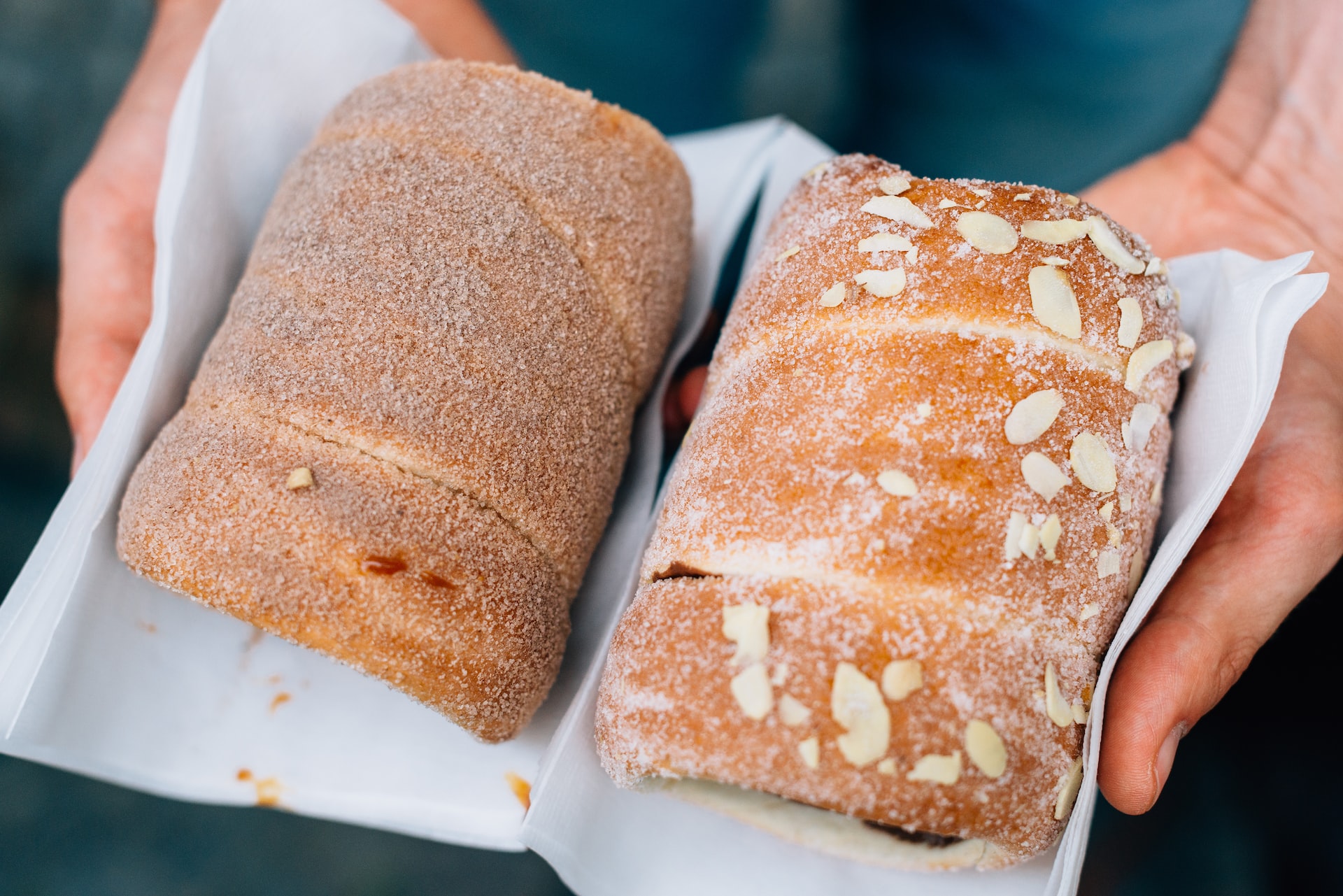 Autumn is the perfect season to enjoy the crisp fresh air and take a walk in the gardens without feeling the bitter chill. One thing that can be enjoyed during the pumpkin weather is munching on fine traditional food local to the Czech cuisine & culture. If you're looking for some comforting dishes to try this autumn season, check out the list below and let us know your favourites!
Trdelnik
If you ever have loved tasting a cinnamon roll, then the warm taste of the Trdelnik will surely be right up your alley! Trdelnik is a Czech pastry made using a deep-fried sweet dough rolled in sugar and cinnamon. Not only is this a must-try in Prague, but it is also widely available in cafes, restaurants & markets!
Strudl
If there is one thing everyone loves besides a good meal, it is dessert. Czechs love their food, especially during the autumn when you can enjoy a warm bite of a sweet dish. Strudl is a local puff pastry that includes apple, cinnamon, sugar & lemon juice. It resembles a Czech apple pie; but even better! Indulge & enjoy!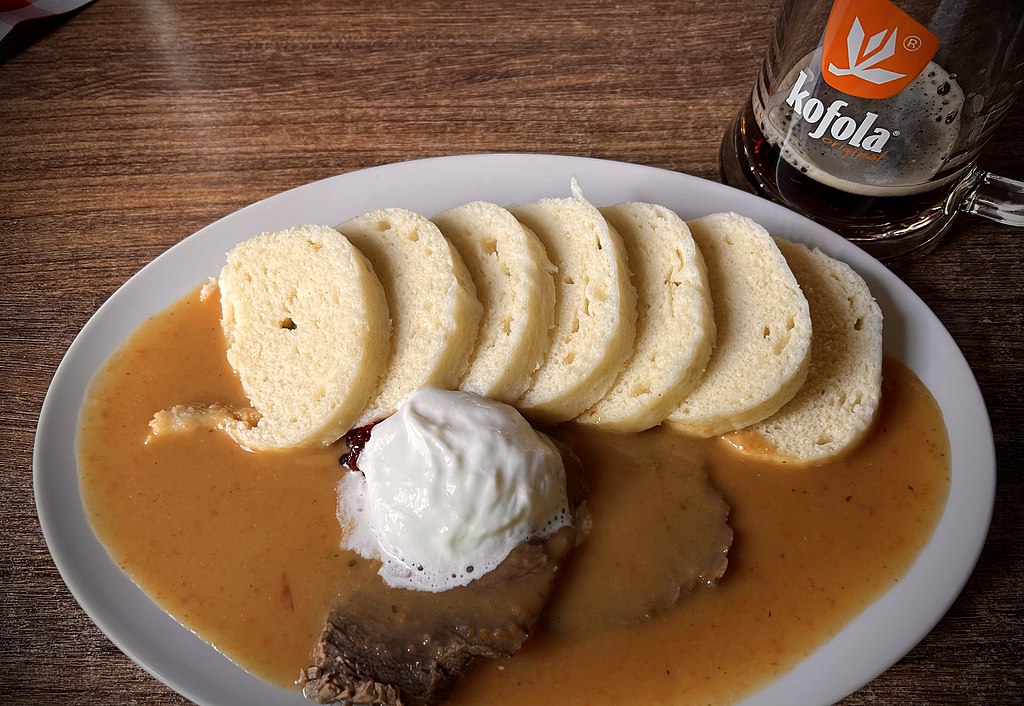 Credit: Flickr / Sharon Hahn Darlin /  CC-BY-2.0
Svíčková
Not exactly a part of the traditional local Czech cuisine, Svíčková is a version of a marinated beef sirloin served with a generous topping of cranberry sauce & cream along with a side of cabbage and bread dumplings. This comforting warm meal is not local to Prague but to the United States. However, it is in popular demand as the chilly weather approaches. Order or make it at home for a meal to remember!
Soups
Soup in all forms is among the healthiest and most comforting food dishes you can have as the winter approaches. While many locals prefer the taste of homemade recipes, you can easily find garlic soup & potato soup, among many others, at restaurants in Prague. Fall is also a peak season for mushroom hunting, making mushroom soup or Bramboračka, a potato soup with mushrooms, even more in demand and appetizing!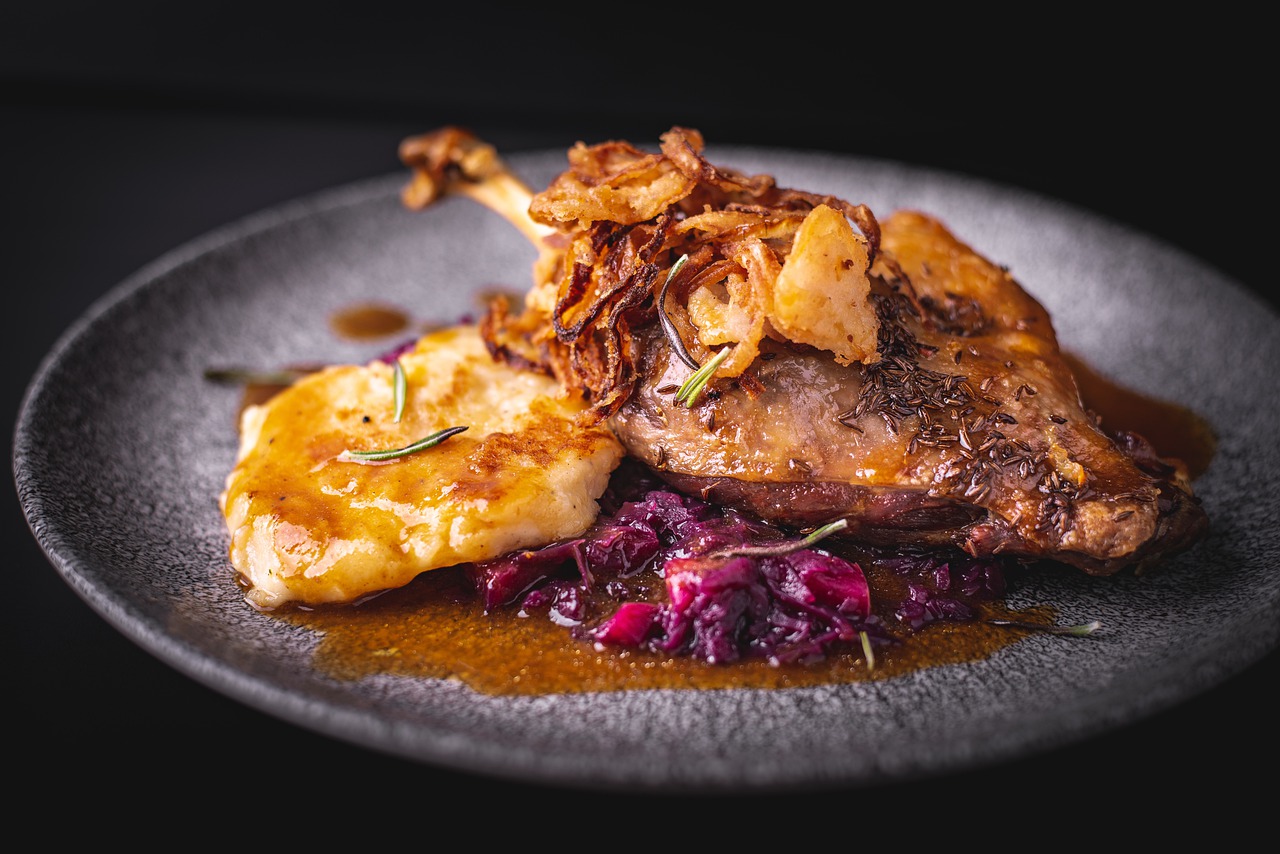 Roast Goose
The tradition of roasting a goose goes back to legend and coincides with St. Martin's Day. It is said that a Roman soldier hid in a goose pen to avoid getting ordained. The geese that gave him away, deserved to be roasted. While this is a legend, this dish is widely available during the holiday, accompanied by some dumplings, cabbage & red wine. Talk about a hearty meal with a story to tell!