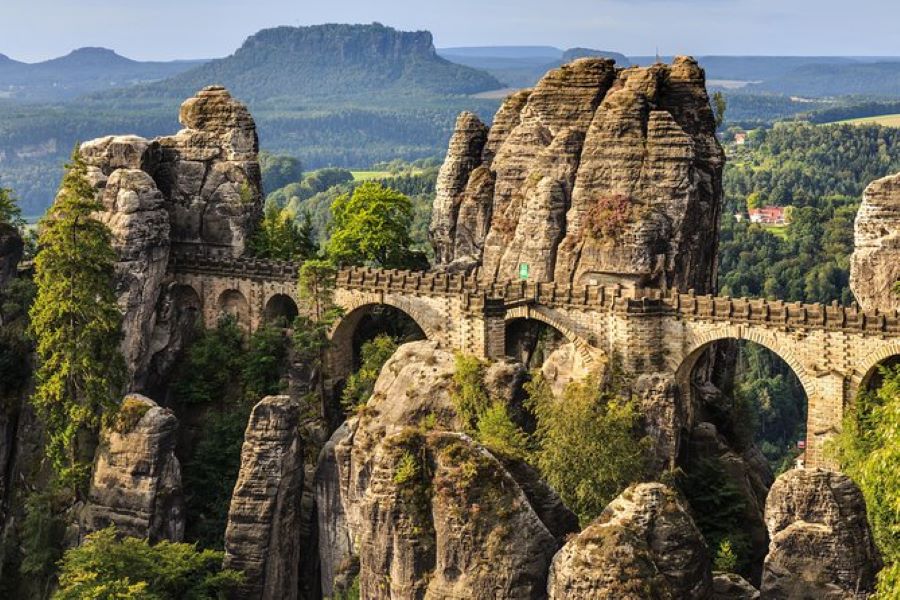 Do you wish to reignite your soul on a romantic getaway? Visit Prague and head right into the heart of Southern Bohemia. Explore the fairytale panorama ridden with pine forests, magnificent rock towers, and labyrinths on Bohemian Switzerland National Park day trip from Prague.
To travel effortlessly choose to
rent a car in Prague
. Get ready to explore the place and surrender yourself to the cinematographic beauty of Bohemian Switzerland. Discover the scenes which are featured in the movie the Chronicles of Narnia.
The full-day trip from Prague to the youngest national park of Czech Republic, the Bohemian Switzerland National Park (ČeskéŠvýcarsko) entails an early-morning pickup from your hotel. Meet the local guide and head to the park. The park is certified by the European Commission as a 'European Destination of Excellence' and has also earned the EDEN award. Learn about the rich history and absorb the magnificent atmosphere.
You can choose from various
exciting touring options
. Choose an easy tour and enjoy an overview of the park, and a scrumptious traditional lunch at a local restaurant. Visit the famous Bastei bridge and observe the Elbe canyon and the Neurathen rock fortress ruins. Glide through the Gorges of Kamenice river canyon on a dinghy ride and enjoy a 7-km walking tour. Alternately choose the Parvcicka Gate hike and boat tour, where you can check out the Pravcicka Brana, Europe's biggest sandstone arch and enjoy the 12-km hiking tour.
Rejuvenate on one of the trips and discover some of the top attractions in Prague.