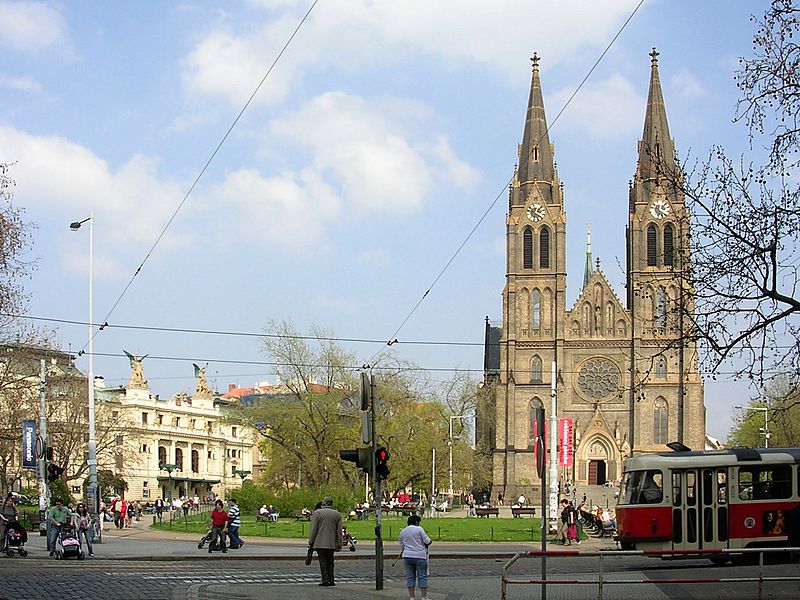 Looking for a relaxing trip in one of Europe's prettiest city? Visit Prague and enjoy the stunning panorama, exuberant music festivals, and gorgeous architecture.
If you are looking at enjoying a quieter holiday-spell, then September is the right time to go to Prague. There are plenty of
things to do in Prague
 in September.
Prague weather in September
You will experience moderate temperatures and moderate rainfall, making September one of the favourite seasons for touring. The temperatures average around 15ºC (59ºF), with an average high of 19ºC (66ºF) and an average low of 8ºC (46ºF). Whilst travelling remember to pack light layered clothing and carry a sweater for the evenings.
Various f
estivals
 and events are organised in Prague during September. Look out for the feast day of the patron saint of Bohemia, St. Wenceslas. This popular autumn celebration takes place around 28th September. The theatre, dance performances, and fairs create a lively atmosphere. Another important music event is the
Prague Autumn International Music Festival
hosted at Rudolfinum attracting scores of music-lovers. The performances will unfold in 2016 from 12th September to 1st October. The popular brass band music celebrations with the
Vejvoda´s Zbraslav festival
will take place from 23rd to 25th September 2016. Also, enjoy the
Dvorák Prague Festival
hosted at Rudolfinum's Dvorák Hall much sought-after by classic music fans.
This is a perfect time to join the
wine tasting
featuring Vinohradské vinobraní, the largest wine harvesting celebration. Treat yourself with authentic cuisine with some good dine-out options in historic squares. Plan your outdoor activities with the popular
day trips
in Prague. Rent a car and a one-hour drive can take you to the most-visited Karlštejn Castle. Another rewarding destination is the UNESCO-listed Kutná Hora. Journey through the Old Town and Castle Hill and enjoy the scenic alleys.
Rejuvenate in Prague in September with friends and family.