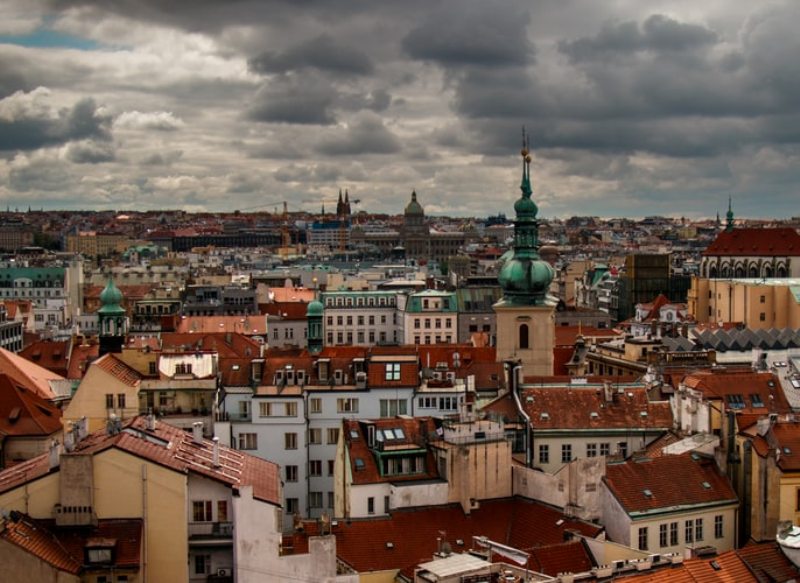 Prague is popular for its mesmerising panorama, iconic attractions, and inspiring medieval architecture. If you are planning to visit Prague in October, then you can enjoy the delightful fall weather along with numerous exciting events.
Weather in Prague in October
The Prague weather is neither too warm nor too cold in October, which makes exploring the city truly delightful. The average high during daytime is around 16°C (61°F) and the average low during nighttimes is around 7°C (45°F) . You may also experience some fog in the second half of October. 
What to Pack?
The temperatures might be a bit warm, so carry your jeans, stretch pants, and t-shirts. You may also carry a lightweight blazer or jacket, and a scarf or a hat, as you may find a pre-wintery-nip in the air. Also, remember to pack your comfortable walking shoes like lace-ups or slip-on sneakers.
Exciting Events in Prague in October
You will find a wonderful events during October. Look out for the Signal International festival of light (October 12, 2017 - October 15, 2017) which is an outdoor lighting spectacle that takes place in the historic centre of Prague and attracts thousands of visitors. 
Foodies will love the gastronomic spread of roast goose, St. Martin's wine, and much more, during the Wine Festival in Český Krumlov (October 20, 2017 - November 30, 2017). The October 28th is the Foundation of the Republic Day, and you can join the celebrations on the national Czech holiday.
Also, music-lovers must attend the Strings of Autumn (October 20, 2017 - November 9, 2017) which is a brilliant ensemble of international music including genres from jazz to classical music. 
The delightful fall weather in October and the vibrant music-scene will keep you wanting for more.