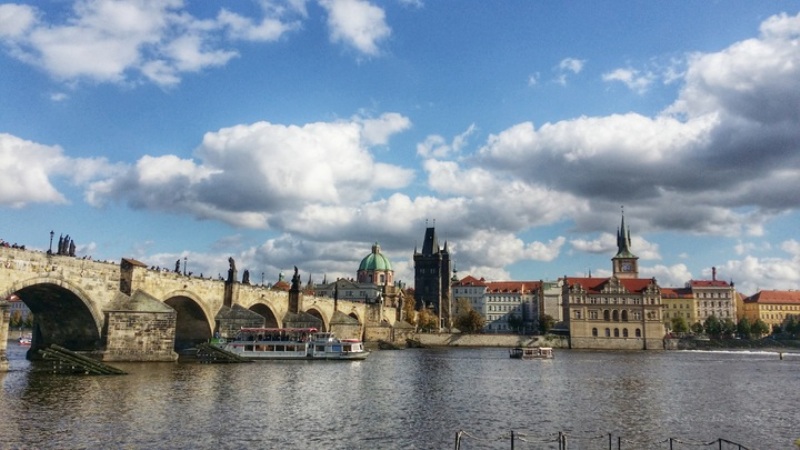 Prague (or Praha in Czech) is one of the most popular destinations in Europe. Visit Prague and experience the Bohemian magic, fascinating panorama of nature, and the best Czech beer.
There are various things to see and do in Prague and we have handpicked the
top 5 things to do
for you.
Walk across Charles Bridge
Explore this iconic bridge on foot. Charles Bridge (Stone Bridge) spans over the Vltava and is one of the city's oldest bridges in Europe. Coursing to 1347 the bridge has two towers, 16 pillars, and 30 statues making it a spectacular monument.
Visit Old Town Square
The magic of Prague unfolds in the Old Town Square. The notable attractions make the Old Town Square a must-visit. Look out for the prominent landmark the Týn Church, the Baroque church St. Nicholas, the fascinating Rococo Kinský Palace, the Old Town Hall Tower and the world-famous Astronomical Clock.
Explore Prague Castle
Prague Castle (Pražský hrad) is a fairy-tale palace and noted by the Guinness World Records as the largest-ancient castle in the world. Get amazed by exploring the magnificent architectural wonders in the castle area.
Kids Corner (Prague Zoo and Puppetry)
Prague Zoo is an activity-packed hot-spot for families. Located near Trója Chateau, the zoo is Czech Republic's most-admired zoological garden and the Children's Zoo is a much-loved children's corner. Enjoy the finest puppet shows performed at Marionette theatre and Theatre Spejbla & Hurvinek.

Sampling Beer, Café and Food
When in Prague, taste the terrific world-famous Czech Beer at Zly Casy, Nota Bene, and Prague Beer Museum. Indulge in coffee stirring with flavours at some of best cafes in Prague like Kavárna Místo, Café Slavia and Grand Café Orient and try authentic Czech cuisine at Lokál and Cestr.