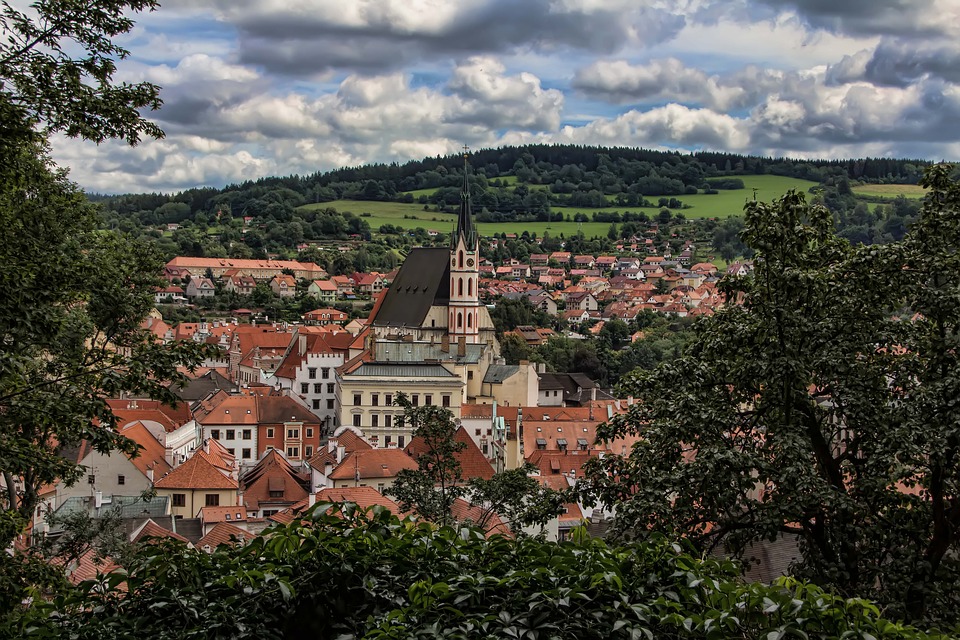 Venture into the UNESCO-listed town of Cesky Krumlov (Český Krumlov), considered as one of the most picturesque towns in Europe on a day trip from Prague.
Get ready to immerse yourself in the Bohemian countryside as you visit the medieval town with your professional local guide. There are plenty of other must-visit attractions like the World Heritage-listed Prague Castle, Cesky Krumlov Castle coursing back to 1240 and the magnificent Church of St. Vitus. 
We have rounded up some of the best highlights for you on your Day Trip to Cesky Krumlov from Prague. 
Get ready for your pickup from central Prague and relax as you journey towards the town of Cesky Krumlov. Unwind in the comfortable coach with your guide (English and German speaking), and enjoy the magnificent pastoral environs. The extra perks like a request for infant seats assure you of a safe journey for your little tots. 
As you reach the town, head to the magnificent Cesky Krumlov Castle. The stunning castle is nestled in a rocky promontory sculpted by the Vltava River and surrounded by admirable gardens. Your guide will reveal the history of the incredible structure as you explore the lavish courtyards, furnishings, and halls.
Look out for the magnificent church of St. Vitus donning the town's skyline. Meander around the historic medieval town centre in your free time and enjoy shopping for exclusive souvenirs or buy snacks.

Enjoy being transported back to central Prague at the end of your 10 hours (approximately) day trip.