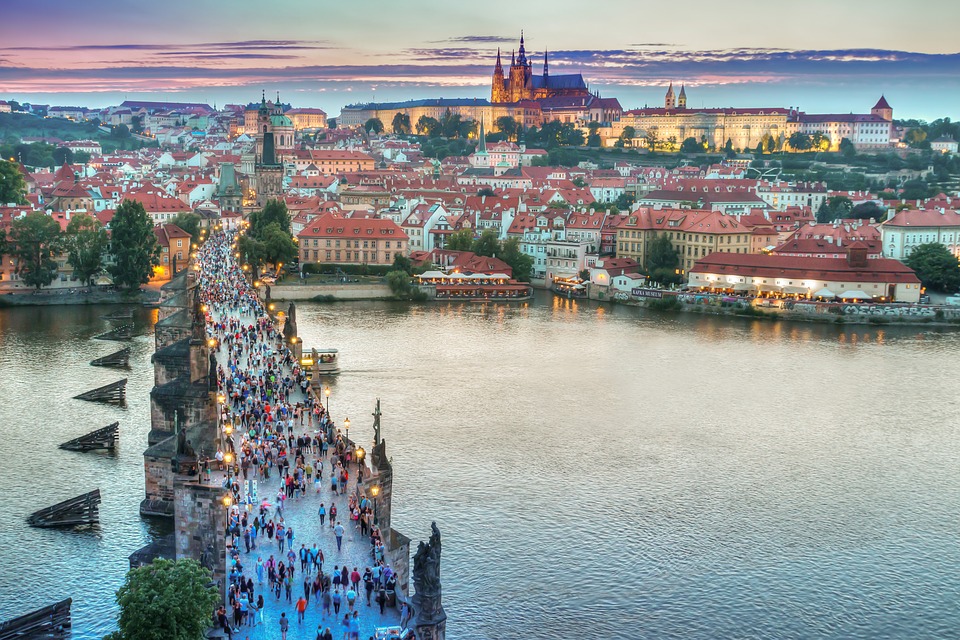 Discover the magic and excitement of Prague in summer. Are you planning to travel to Prague in June? You will experience vibrant sunshine, clear mornings, warm weather, lights reflecting on the Vltava River's surface after sunset, and a cheery atmosphere. There are thousands of tourists visiting Prague in June to experience the magnificent views and enjoy the festival season.
How is the weather of Prague in June?
Prague enters the summer season in June and experiences an average temperature of 15°C (59°F) with highs of 20°C (68°F) and lows of 10°C (50°F). The last week of June is the best time to visit Prague as it is blissfully warm.
Are you wondering about the places to visit in the summers of Prague?
Get ready to explore the best places in Prague as you bask in some glorious sunshine over a cold Czech beer. Spend some time in the Prague Castle, as this is the peak tourist season, you may find the castle packed with visitors. Head to the Old Town Square and get a good view of the Astronomical Clock. You may also hire a pedalo boat and enjoy the views of Prague Castle and the National Theatre from the waters.
The parks in Prague also offer excellent picnicking spots. Enjoy the gardens in Mala Strana or meander through the Vysehrad cemetery. You can also take a beach break at the man-made beach area in Prague called Zlute Lazne or get up-close with wildlife at the Prague Zoo. Head to the Charles Bridge in the evening and enjoy the dazzling lights of the city.
After an eventful sightseeing day, unwind over a beer and scintillating Czech cuisine.