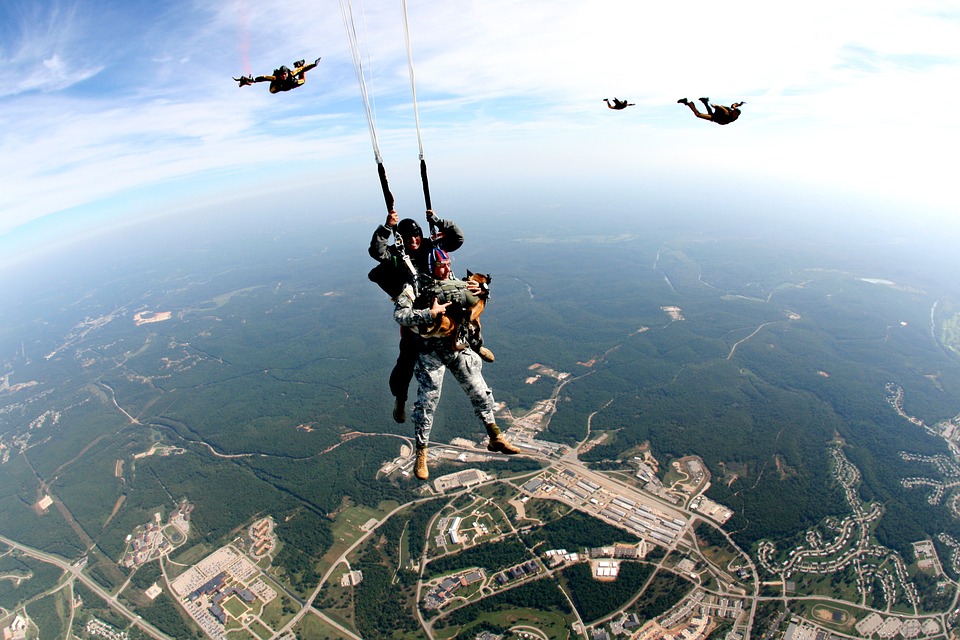 Calling all adrenaline junkies! The capital city of the Czech Republic is popular because of its scenic location and well-known attractions. But if you are looking for something to get your blood pumping, then read more to find out.
With a scenic air tour of Prague, this skydiving adventure is sure to quench your thirst for adventure. You will be flown to an altitude of roughly 14,000 feet, and after watching breathtaking views of Prague city, you jump off the plane. True story!
If you are a beginner don't worry as tandem skydivings are available for almost anyone. A tandem jump is when the pilot jumps in with you so that you don't have to do or take control of anything. And the fun part is that you don't even need any special training. You will only be briefed on the flight, roughly 10 minutes before the jump and that's it.
So while you may feel like your heart is in your mouth, the moment you jump and cruise like a bird with 200km/hr speed, your parachute will open and you will pleasantly sail slowly to the ground with a memory to last a lifetime.
Now, didn't that sound exciting? Grab your closest friends or your loved one to get the experience of a lifetime!