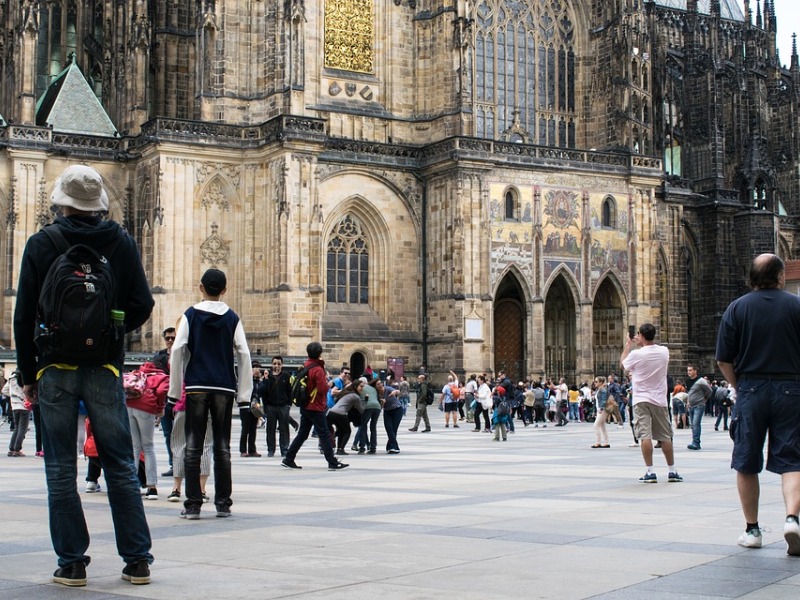 The historic town of Prague is popular amongst visitors and locals for its unique and beautiful architecture along with its inviting history and culture. There are plenty of sightseeing spots to explore in this Czech capital, but it can be overwhelming and crowded, especially during the summer and winter months. We have written down easy tips to follow while visiting popular attractions to beat the long queue. 
Prague Zoo
The Prague Zoo is perhaps one of the most popular visiting spots for locals and tourists especially with children. Book online and easily skip the long line by heading to a turnstile with a QR code reader to spend more time enjoying and learning about the animals. Why wait when you can book as early as 6 months in advance!
Clementinum
Clementinum is essentially one of the largest building complexes in Europe with multiple sightseeing spots including the Baroque Library and the Mirror Chapel. The tour lasts from 9:30am to nearly 6.00pm, so by booking online, you can save time and explore lot more than you would be queueing up to purchase tickets.
Prague Old Town Hall
The Old Town Hall in Prague doesn't normally have a queue, but for visiting the Tower Viewing Gallery, you will need to head over to the first or third floor of the building to get a ticket. That's why we recommend visiting the website and buying a ticket online so that you don't need to stand in the queue for tickets. 
Jewish Museum
Pre-dated tickets for the Jewish Museum are valid for 7 days and you can purchase them while you plan a trip, but if you are not sure then you can book while you are touring the city. Pinkas Synagogue will possibly have the longest queue, so try visiting the Maisel Synagogue at Maiselova 10 in Prague to beat the long lines and have a quick tour!
Prague Castle
Getting tickets to the Prague Castle is easy because of online booking, but the queues leading up to the attraction can be super long as well. The main front and rear Powder Bridge entry are always filled with big queues, but the rear Old Castle steps entry can be easily assessed. Also, from April to October, there is a 4th entrance open for visitors. You only need to take a tram to "Kralovsky Letohradek", walk through the Imperial Gardens and take an entry to Prague Castle. It might sound like a long trip but it is much better than standing in a long line during summer!
Besides booking the entry tickets in advance or online, you can also book a tour to have more fun and enjoy a hassle-free experience. Safe travels!