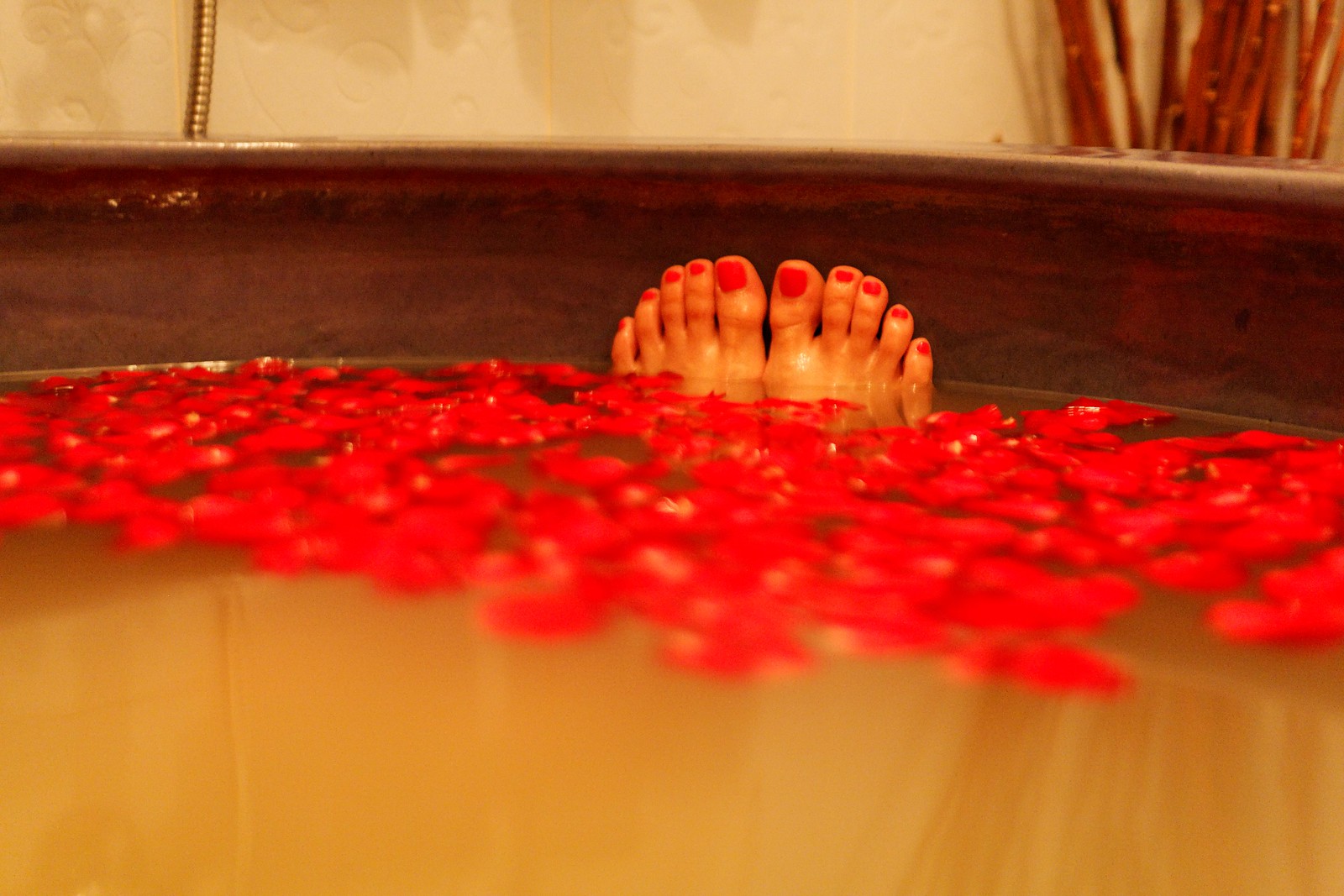 In the chilly weather of Prague, spending a day at the spa sounds like an amazing idea, right? How about relaxing at one of the many beer spas in town?
Beer has been staple of European culture, and beer spas have been gaining popularity across Europe, especially during the freezing winters. Not only do you get to drink unlimited beer, but you also get to bathe in some. Beer baths are beneficial for your hair, skin and nails. They are usually in big wooden baths with natural beer ingredients, foam and bubbles. 
Grand Relax
Head to the luxury Grand Relax which offers you a beer bath along with unlimited consumption of the Royal Czech. Their basic treatment package includes a 30-minute bath session, unlimited beer, gourmet sausages to complement the beverage and best of all free Wi-Fi! Along with their special beer spa experience, Grand Relax also offers a host of other cosmetic treatments, massages, bath and body treatments and includes a saunarium.
Beer Spa Bernard
Founded in 1991, Bernard is a popular local brewery. If you like a bitter, unpasteurized lager, then this is the place for you. Patrons can rent a private room which is equipped with multiple one or two-person tubs. You will not only get to bathe in the beer but also ingredients like beer extract, malt hops and yeast. Each tub has access to a tap so you can get unlimited pints of Bernard's 10° light lager during your time in the bath. There is also an adjacent room with beds and thermal blankets for relaxation after your bath. You can also get a post-bath massage for some truly relaxing experience. 
Original Beer Spa
This spa offers you light or dark Czech Krušovice beer on tap and along with some delicious homemade beer bread. In your room, you'll find a fireplace in one corner and a bed of wheat straw, where you can relax after bath and give your skin a chance to absorb all of the extracts. The high content of hop oils helps open pores and contributes to overall vitality; the high doses of vitamin B and active enzymes in brewer's yeast have a salutary effect on skin regeneration.