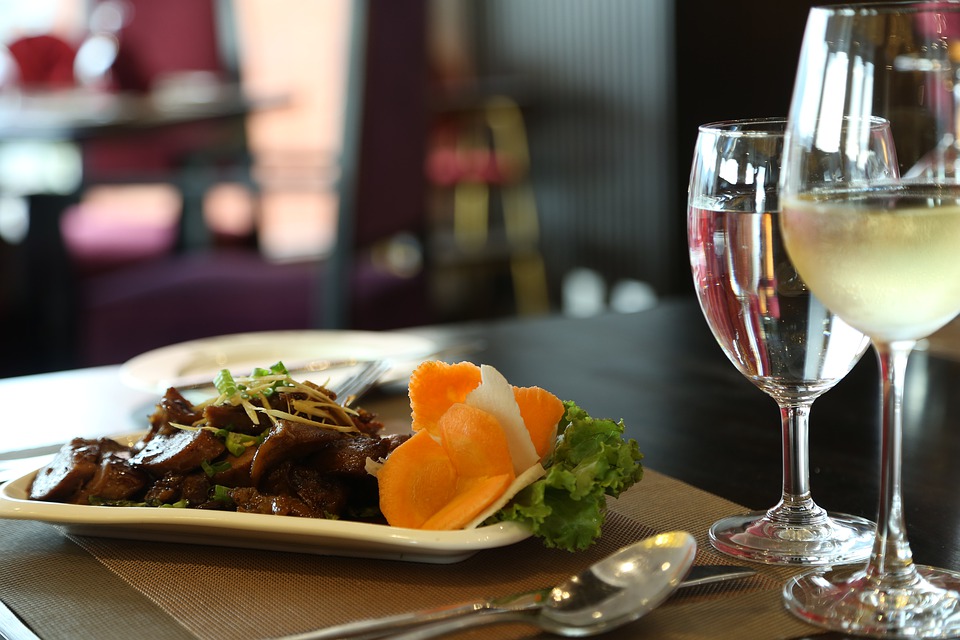 Prague's culinary richness can be gauged from the sheer number of restaurants that make it into the Michelin guide each year. Prague currently has two Michelin star restaurants, twenty-five The Plate Michelin and four Bib Gourmands. Here are our picks with a mix of luxurious as well as affordable Michelin restaurants.
La Degustation Bohême Bourgeoise (1-star)
Set in a historic building, La Degustation's exquisitely decorated dining room you'll notice their striking open kitchen. The restaurant has a set menu (currently eight courses with amuse bouche bites in between) loosely based on a famous late 19th Century Czech cookbook led by a team of young chefs. Dinner here is like a spectacle, with chefs bent over the table in silent concentration, calmly executes his or her particular part of the dish the kitchen is working on. The freshest of ingredients are all sourced locally from small organic farmers, hunters, mushroom pickers. Apart from their signature beef tongue, they boast a well-curated selection of hard-to-get Czech wines. 
Field (1-star)
Field pulled off the feat of getting a Michelin star after only a year of launching in Eastern Europe. It is a cosy little stylish restaurant run by two friends who love cooking well-balanced traditional Czech and Scandinavian dishes. The emphasis lies with the presentation as much as it does with the taste; think dry ice, fancy sophisticated plating and all that. We absolutely adored Chef Kasparek's saucy preparations. It isn't surprising that he's the main judge on Czech Masterchef. You can order dishes here a la carte and pair it all with great wines or even non-alcoholic drinks made in-house such as tomato, cucumber and chilli juice.
Sansho (Bib Gourmand)
Sansho is a friendly little eatery that uses the freshest ingredients from the owner Paul Day's butcher's shop to create wonderful Asian-inspired dishes. It mixes organic meats with fresh Asian ingredients brought in from the Vietnamese Sapa market on Prague's outskirts. We loved their soft shell crab sliders and their sweet pork with coconut rice and papaya. Their dinner menu features a 6-course tasting menu and diners sit at communal or separate tables in a very casual environment with a few retro touches. 
Eska (Bib Gourmand)
Housed in a fabric factory which was converted into a cafe, bakery and restaurant with exposed brick walls, pipes and open kitchen, Eska's ambience exudes a modern feel. Despite its industrial setting, the chefs use only local ingredients and old techniques of fermenting and marination to add that oomph of flavour. It is known throughout Prague for its weekend brunches and lunch specials. For dinner, Eska serves eight decadent courses with wine pairings. It also houses a very busy bakery that goes through over 500 kg of flour a day and a coffee shop that serves its own speciality brew.