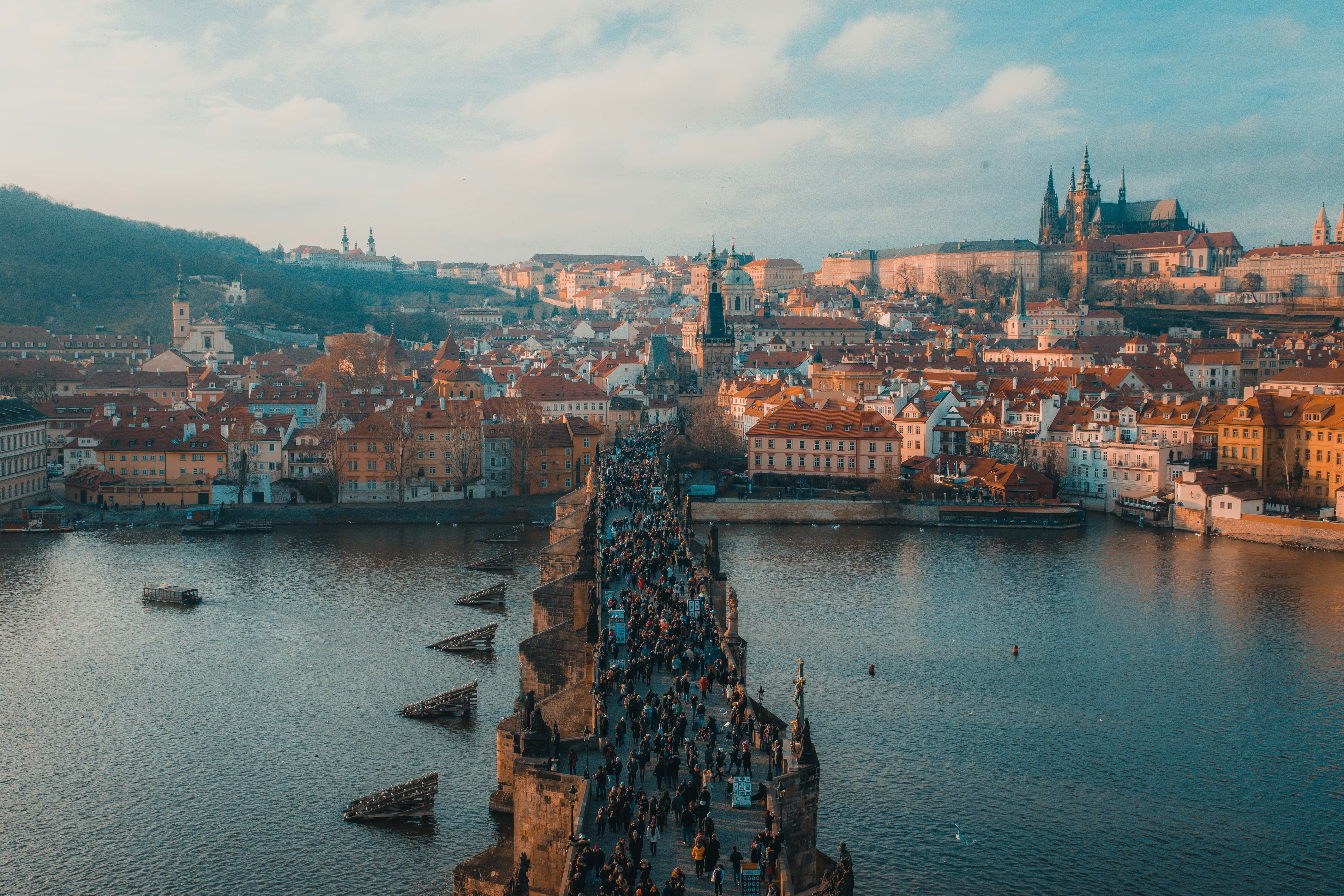 The Czech Republic is not part of the top ten travel destinations of the Swedes as the country is lacking the warm climate and beautiful beaches Spain or Thailand can provide. However, there are plenty of reasons to visit Prague for your next getaway. The country boasts a rich history, friendly locals, tasty food and beer and first-class entertainment options. 
In this article, we have compiled some must-dos when visiting Prague and some fun options that can be enjoyed when you are bored with sightseeing. Amy Martinsson, a Swedish iGaming expert gave her insights into some of the most fun things one can do in the Czech Republic. Read more about Amy here. 
Evening entertainment
You will have fun in the Czech Republic - guaranteed! Czechs like to go out a lot and you will find many excellent bars, pubs, restaurants, nightclubs and casinos.
Bars
Did you know that the Czech Republic has the highest beer consumption per capita in the world? They have excellent beers that are hard to resist. Try some from the biggest breweries like the famous Pilsner Urquell, Gambrinus or Staropramen or some more special ones from one of the dozen microbreweries. One good side of being Swedish is that almost wherever you go you will find that beer is cheaper than back home. This especially applies in the Czech Republic where a glass of beer often costs less than mineral water. 
Casinos
You will only find four brick-and-mortar casino in Sweden and if you are not from one of the four cities that have them, chances are you will have to drive hours to visit casino. Prague is home to over 20 casinos so if you like gambling, this is your opportunity to have some fun while visiting the city. Millenium Casino in Prague is part of the Marriott hotel and they have a casual dress code so you won't have to pack your suit for this holiday. 
However, if your feet are tired after the day of sightseeing and don't want to visit a land-based casino, you can visit online one of the nya casinon that accept players from Sweden. Don't forget to set your VPN to Sweden though, as your favourite casino might not be accessible from the Czech Republic. 
Night clubs
Prague boasts a great nightlife scene. You will find techno clubs, underground bars with multiple dance floors and some old-school places with jukeboxes. Karlovy Lazne claims to be the biggest night club in central Europe and has several dance floors with many genres of music. 
Daytime fun activities
Prague Zoo
If you visit Prague with your children, visiting the Prague Zoo is a welcome respite from the crowded streets of the old town. Prague Zoo provides replicated habitats where animals have quite a bit of space to use. It is located on the banks of the Vltava River, only 20 minutes away from Prague's city centre. 
Boat ride on the Vltava River
Taking a boat trip on Prague's river takes sightseeing to another level. You can rest your feet and see the landmarks from a different angle and you will be able to take pictures without other tourists blocking your view. There are several cruise options, some of them including lunch. 
Visit Vysehrad Park
This romantic park is just 3 km south-east of Prague castle but it is an oasis of tranquillity. You will find no big groups of tourists and can take a leisurely walk or even take a picnic. It is a large park with trails and ruins of the old fortress and gates and you can easily spend a couple of hours here.
Must-see attractions
The above recommendations will make your trip more relaxing and fun but, naturally, you should see the main attractions of Prague, which are:
Prague Castle
St Vitus Cathedral
St Nicholas Church and St George's Basilica
Prague's Astronomical Clock
Charles Bridge 
Old Town Square
Wenceslas Square
Conclusion
Combining sightseeing and fun activities on a holiday in Prague is easy. Apart from the must-see sights, the city is so full of, you can enjoy a rich nightlife and have plenty of leisurely things to do during the day.