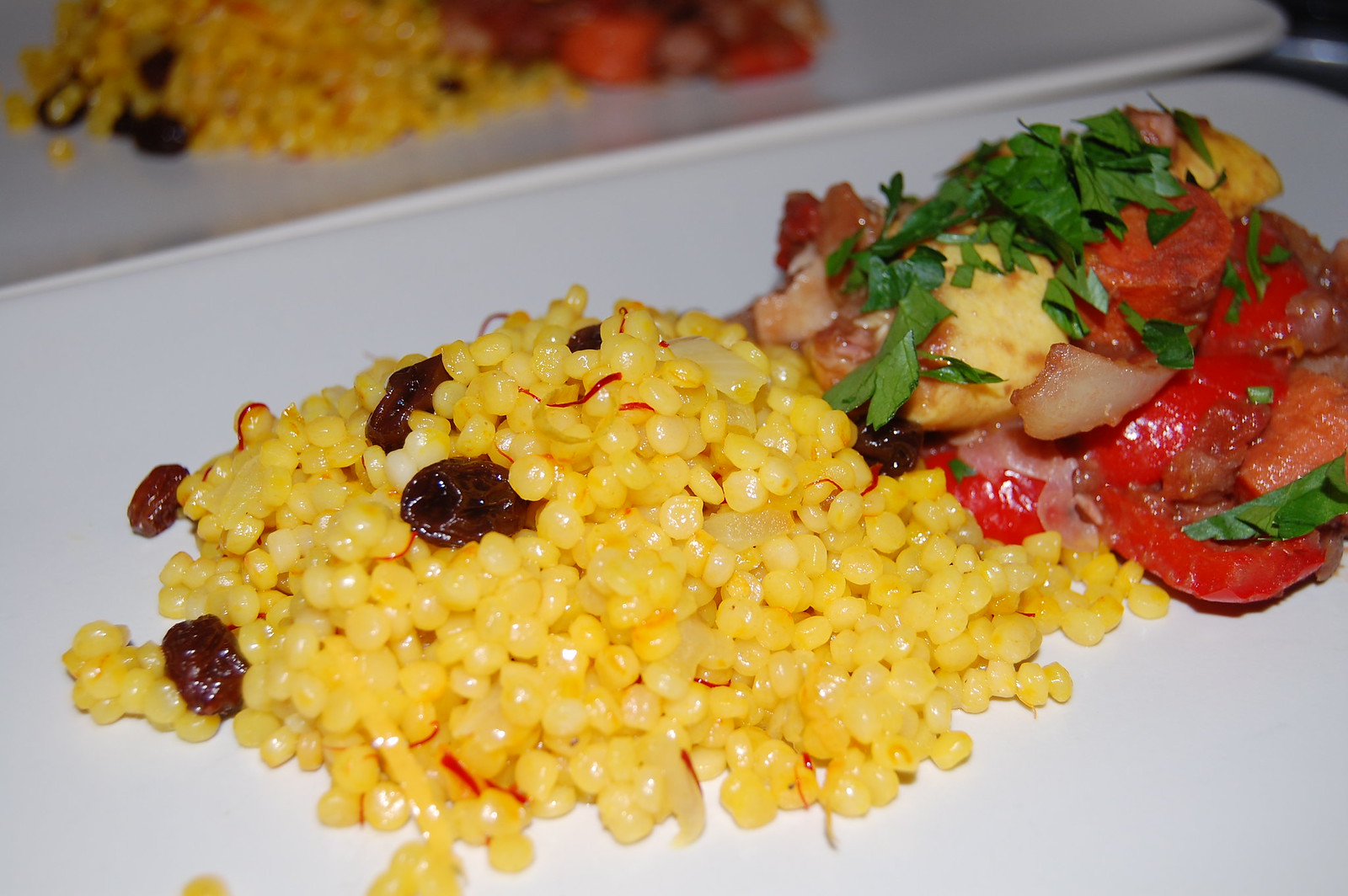 Food along with water and air are the three essential things humans need to survive. Foods provide the necessary nutrients for the body's proper growth and functioning. There are endless stories on how food saved populations by using it wisely to fight starvation.
At the time of the industrial revolution in Europe, potatoes were broadly used to feed workers who performed heavy works. English and Spanish governments found out that potatoes were a nutritious source of energy and a cheap crop to maintain in reduced areas.
Another interesting story dates back to the early 1950 in Israel. By that time, Israel surged as a new nation: the State of Israel, and started facing an almost unexpected mass immigration.
During that period, Jews started to migrate from East Europe to Israel causing a delay in the country's promising growing process. The new government had to admit that suddenly there were too many people and too little food to feed them.
Facing this situation, Prime Minister David Ben-Gurion decided to look for food alternatives. Rice was very expensive and most families could not afford it. So, there is a need for a cheaper staple food that could be at the same time as nutritious as easy to produce.
The Osem food company was in charge of this important task. They came out with what was first called Ben-Gurion's rice. It was a wheat paste with a shape resembling long-grain rice. Then, the company decided to change the shape and made them spherical like couscous.
What is this rice-shaped pasta?
It is widely known as Israeli couscous, but it is neither real couscous nor named Israeli. Regarding some definitions, this Israelian staple is coarsely ground durum wheat, moistened, dried, and toasted to form small spheres. Its characteristic shape and production process similar to real couscous made it possible to consider it as a type of couscous.
Despite its "branding" name, this rice-shaped pasta is called ptitim in Israel. It comes from a Hebrew word meaning "little crumbles" because it resembles tiny crumbles.
Ptitim path to becoming Israeli couscous
In brief, the rice-shaped pasta is durum wheat dough toasted with a couscous shape. It's called ptitim in its land of origin, but it is known worldwide as Israeli couscous.
Since its creation, ptitim has been a staple food present in every Israeli home. It was not until 1993 that it started to be known in the international market. One night, the Israeli-born chef Mika Sharon invited Don Pintabona, the executive chef of an iconic New York restaurant, to have dinner at his house. There, his daughter was enjoying a simple ptitim dish, and Don Pintabona was interested in it.
Once he tried the typical Israelian dish, he was thrilled by its texture and flavor. The next thing Mika Sharon knew was that its family dish was included in the restaurant menu as Israeli couscous. It was ptitim accompanied with saffron broth and brunoise vegetables. That was a success and it started to get known all over the country.
Trying Israeli couscous recipes
This pasta is typically eaten in all Israelian homes with fried onions or tomato sauce. The American version by Don Pintabona included saffron. Let's learn how to cook a similar version. If you want to learn more recipes, check riceselect.com/product/riceselect-pearl-couscous and see how many combinations you can try.
Israeli Couscous with Saffron and vegetables
Servings: 6  |  Prep time: 10 minutes  |  Cook time: 15 minutes
Ingredients:
2 cups of Israeli couscous.

4 teaspoons of canola oil.

1 cup of finely chopped fennel.

½ cup of finely chopped leek.

2 tablespoons of chopped cloves of garlic.

1/2 cup of dry white wine.

2 cups of fresh peas.

1 cup of vegetable broth.

1 cup of chopped tomatoes.

Saffron threads to taste.

2 cups of baby arugula leaves.

1/2 cup of chopped kalamata olives.

3 tablespoons of olive oil.

Salt and pepper to taste.
Preparation:
First, cook Israeli couscous. In a pot, bring water to a boil.

Add couscous and cook for 10 minutes. Reserve.

In a skillet, pour canola oil and cook at medium-high heat.

Incorporate fennel, leek, garlic, and cook until they get browned.

Pour wine and stir very well. Incorporate peas and let the wine reduce.

Immediately, add vegetable broth, couscous, tomatoes, saffron threads, salt, and pepper. Stir very well.

Cook covered for 5 minutes.

Serve with olive oil, arugula, basil, and olives on top.