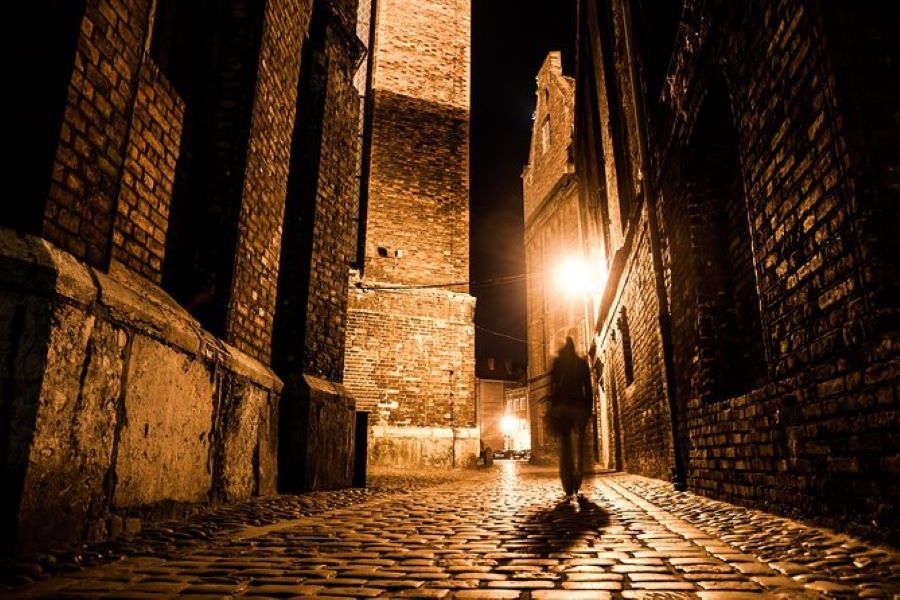 Prague After Dark Ghost and Legends Walking. The history of Prague travels back in time when legends mirrored real-life experiences. Mysticism, legends and witches were not just a medium of excitement to attract tourists. They were beliefs, deep-rooted in people's minds and a part of a tradition. Today, in modern times, Czech folklore has given birth to many myths and legends which are popularized by the surrounding magical aura.
One such legend is the Golem of Prague which involves Judah Loew ben Bezalel, the late 16th-century chief rabbi of Prague. During the rule of Rudolf II when Jews were either forced out or killed, the Rabbi created the Golem to protect Jews living in the Jewish quarter of the city. It is said, the Jews lived under the fear of being killed, until the Golem came to their rescue.
The rabbi, also known as the Maharal, created the Golem from clay brought from the banks of the Vltava River. Each time the Golem was brought to life by the rabbi by reciting special Hebrew incantations and through rituals. Once awakened, he went ahead with his job of protecting the Jews in Prague Ghetto. However, legend says the Golem later became increasingly violent with each incantation; killing people.
The Emperor requested the rabbi to destroy the massive Golem in the promise of no violence against the Jewish people. The rabbi while creating the Golem had engraved the word 'Emet' on his forehead, but removed the letter 'e', to destroy him. 'Emet' when changed to 'met' in Hebrew means death, thus killing the Golem. It is said that the body of the Golem is stored in the attic genizah of the Old Synagogue, where it could be brought to life again.

Fact or Fiction? Bust the mystery yourself by paying a visit to Prague. Stay in one of the stylish hotels in Prague and book a ghost tour, to make your Prague trip memorable.