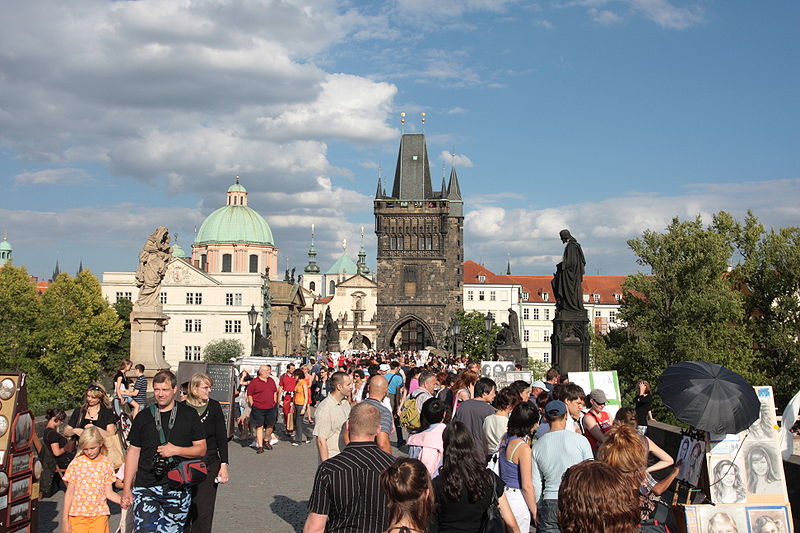 The Charles Bridge is a spectacular and historic bridge that runs over the Vltava River and connects the Lesser Town and the Old Town of
Prague
. Construction was started for the bridge under the reign of Charles IV in the 15th century. The bridge was originally adorned with Gothic and Baroque statues which have now been replaced with replicas.
The original statues are now housed in the lapidary of the National Museum. The balustrade of the Charles Bridge now has 30 statues and statuaries mostly in baroque style. The statues are of saints and patrons that were deeply revered at the time. Most popular among these is the statue of St John of Nepomuk and St. Luthgard. The bridge rests on 16 pillars and comprises of 3 bridge towers.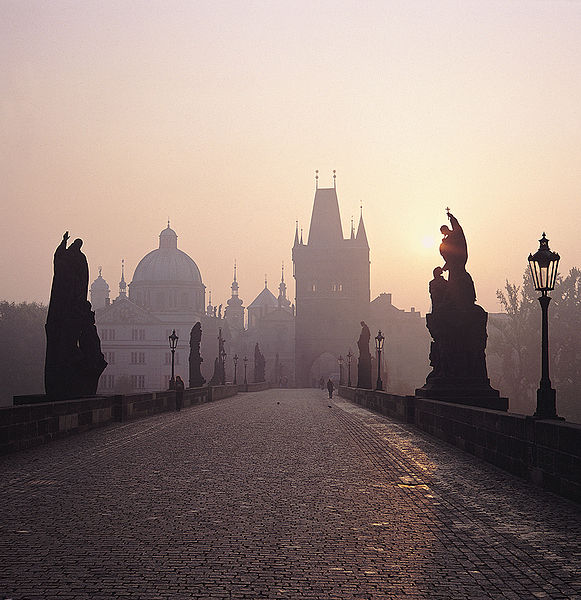 The Old Town Bridge Tower is a beautiful Gothic tower and is richly adorned with sculptural architecture. The sunsets seem somehow more special and treasured if viewed from the Old Town Bridge Tower. There are two towers on the Lesser Town side of the bridge though not as grand as the Old Town Bridge Tower. During the night the bridge presents a serene facade but under the sun it is humming with activity. Early morning walks on the bridge are an enjoyable experience. Night walks through the bridge carry their own brand of enjoyment. You will encounter street musicians crying out their soul to you, painters armed with brushes to sketch you and vendors and hawkers selling all kinds of paraphernalia.