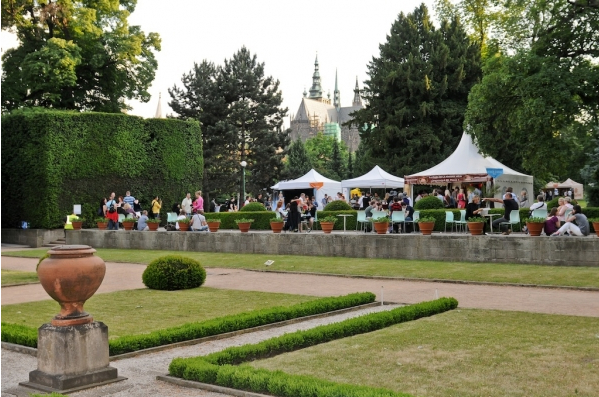 Visually appealing gastronomic feasts are a food connoisseur's delight. And what is a better event than the Prague Food Festival to treat your tantalizing buds. Happening in Prague from 24th May till 26th May, the event will reflect all that is cherished about Czech cuisine, through the efforts of best chefs and renowned restaurants.
Partaking in the event are renowned sommeliers, bartenders and food and beverage producers will help you explore the intricacies and etiquette of European food dining. What's more, you can even join cooking classes under the able guidance of experienced chefs and take part in special wine tastings. This year, the theme revolves around pairing dishes with selected beverages, so maybe you can try your hand at pouring a draught beer, as well as meet with interesting guests.

Highlights of the Festival:
Win a culinary trip to Mauritius if you win in a special quiz, "Eat Smart!"
This year's gastronomic delicacy - scorpions!
Covered tasting zones, relaxing "picnic meadow", children's corner
Ball Game Hall program
Workshops with top chefs at their stalls
Cooking classes for families
Guided food tasting

For tourists interested in visiting the Prague Food Festival, they can book the tickets in advance or on the same day at the event premises.

Event Details:

Date: 24th May, 2013 - 26th May, 2013

Time:

Friday 12.00 to 21.00
Saturday 12.00 to 21.00
Sunday 12.00 to 20.00

Venue: Prague Castle - The Royal Garden

Just book online flights to Prague and avail hotels in Prague to make your holidays unforgettable.