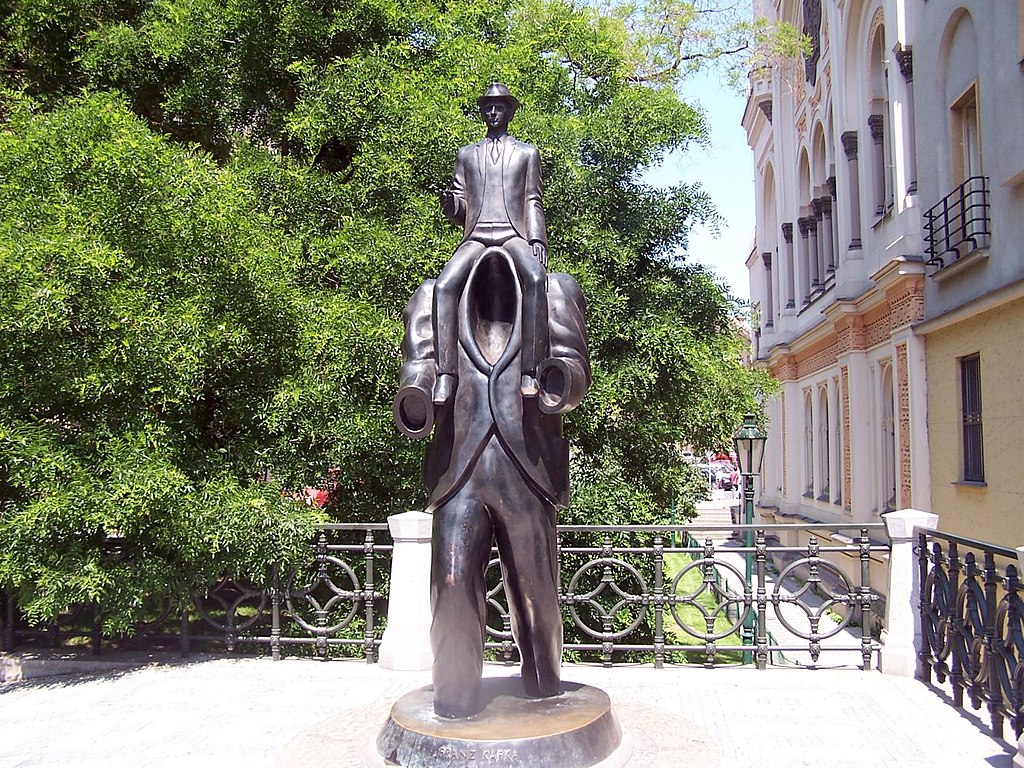 A street exhibition of celebrated German Jewish writer Franz Kafka has been put up in Prague from the 20th September, 2013, in commemoration of his 130th birthday anniversary.
The display runs throughout September month. Franz Kafka is regarded as one of the most significant authors of the twentieth century and his works such as "Die Verwandlung", "Der Process", and "Das Schloss" have achieved much acclaim.
The first poster of the celebrated writer was put up at the corner of Havlickova and Na Florenci streets while the remaining three posters will be erected later. The posters include collection of Kafka's written material, photographs, book covers and cultural events relevant to his era.

The exhibition is organized by Zuzana and Eugen Brikcius who have previously arranged similar displays in remembrance of writer Karel Polacek, Jan Werich, Jiri Voskovec and Czech Nobel-prize winning poet Jaroslav Seifert.