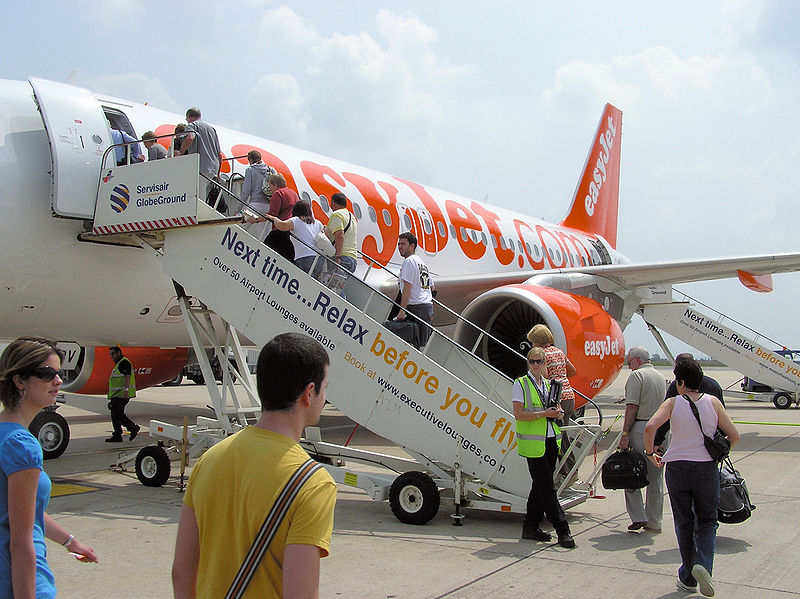 Traveling to Prague is not bound by seasons and climate but certainly expensive airfares can put a serious crimp on vacation plans. The autumn leaves, signature snow flakes, and the breezing wind blossoms Prague into a rainbow of colors making it an ideal tourist destination for every season. However, tourist destinations such as Prague are most likely to devour your travel budget unless you plan the itinerary well. Discount
flights
to Prague are one such option that is taken by tourists who are itching to travel to the most romantic destination in Europe.
Booking flight tickets come with an unwarranted extra burden of taxes and airport fees that might leave you economically drained. But discount airlines in Europe such as EasyJet, RyanAir, airberlin, WizzAir, Jet 2, Bmibaby and SmartWings offer excellent relief, leaving you with an extra penny or two to enjoy your Prague holidays.

Discount airlines sell their tickets online or over the phone and not via travel agents. An e-ticket along with a confirmation number is handed over to the traveler who then turns out at the check desk or departure gate along with his passport and other details. This may seem easy as a pie, but cheap airline companies like EasyJet, Ryanair and WizzAir do not offer connecting flights to the next destination. Also, the prices vary largely with season, holidays and airline industry competition. The price graph keeps on fluctuating on an hourly basis but to increase your probability of getting inexpensive fares, travel during midweek, early in the morning or late at night. Also, try to fly during the off-season to get the best rates.

Some other points to be remembered while choosing a discount airline is that these flight companies are strict about baggage allowance and unlike traditional airlines instantly charge an expensive fare for each kg over the limit.

Also, they do not serve food on the flight and no in-flight entertainment is offered. The air base for such type of low-cost airlines is located far from the city such as the Paris Beauvais Airport, which is some 90 km from Paris. They are particular about the check-in time and can suddenly change their schedule, just a few days before departure. Furthermore, they may ask for a compulsory internet check-in.

Withstanding all these restrictions, taking off on a low-cost airline is a preferred mode of travel by many budget vacationers. Certainly, they have changed the scene of air travel within Europe dramatically.