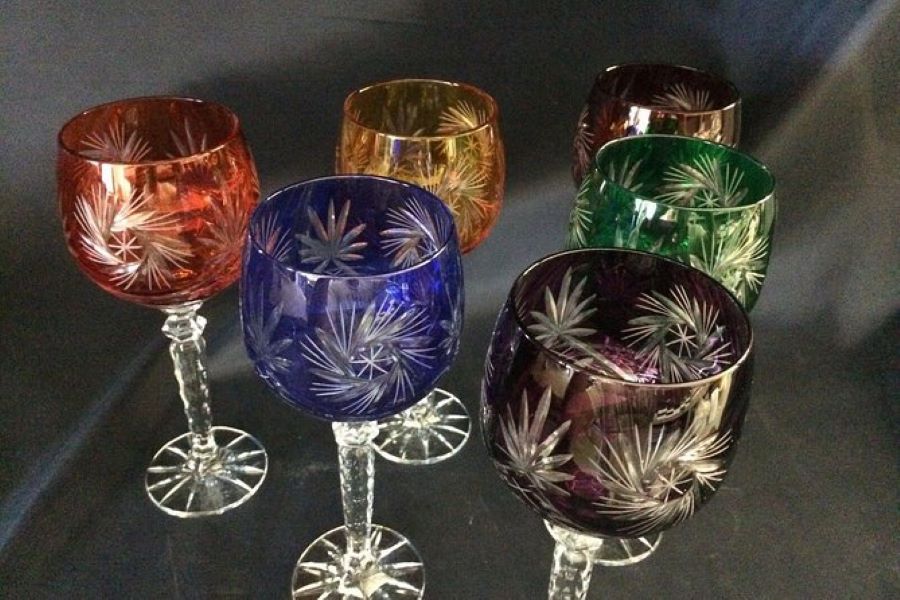 Bohemia is the region in the Czech Republic appreciated for its arts & crafts, the most well known being Bohemian glass. Today, Bohemia crystal glass is an important product being exported. Its history unravels back to the 13th century when it is used to decorate monasteries in Prague.
Historical excavations around many glassmaking sites prove the use of Bohemian glass to around 1250 in the Lusatian Mountains of Northern Bohemia. Even the glass museums of today, share their origins to the 1600s when they first opened.
However, during the 20th century, World Wars and communism resulted in adverse effects on the glass making industry. Despite all the odds, the industry survived and today is one of Czech's biggest export industry. In fact, it is so popular, that every tourist insists on a tour to a glass making factory to witness hands-on how these delicate pieces are made. From rings and candlesticks to chandeliers to vases, Bohemian glassmakers produce something to suit every budget and taste.