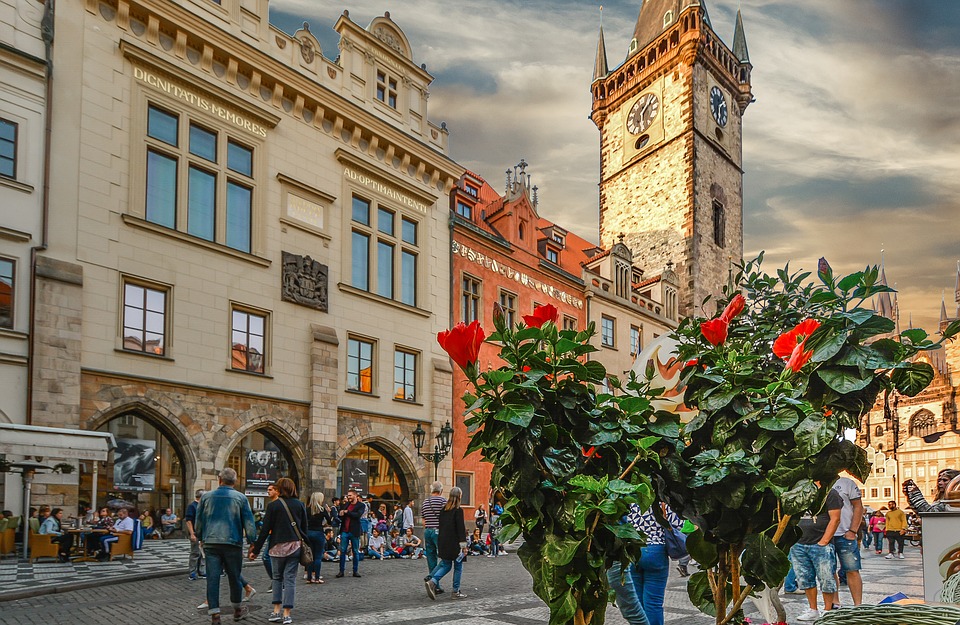 Prague has a rich, dark history with several legends and stories building a sense of mystery and magic around the city. The capital of alchemy in the 16th century, the birthplace of Golem and the Devil's Bible (Codex Gigas), this antique city is greatly influenced by its Gothic, Renaissance and Baroque era roots, with a slew of grand monuments housing churches, opera houses and vibrant town squares. 
In the past, Prague was one of the important cultural hubs of Europe. It has hosted opera and classical music premiers like Mozart's Don Giovanni and later developed a throbbing underground experimental rock during the czechoslovakia normalization. The city radiates with Western esotericism (mystery tradition); it is not hard to see why Franz Kafka was able to bring his monsters to life in Prague.
Starry Starry Clock
Built in 1380, the Prague Astronomical Clock Tower has been modified, destroyed, and repaired several times since its creation. It has four moving automatons with a spooky skeleton ringing his knell for each hour passing, and 12 rotating statues of the apostles. Its dials tell Babylonian time, Old Bohemian time, German time, and Sidereal time while also tracking the moon's phases and our Sun's journey through the constellations of the zodiac.  Words truly don't do justice to its beauty and grandeur so if you head to Prague make sure you take some time out to visit this clock tower.
Alchemist Central 
Discover the secrets of Prague's alchemical past with the Museum of Alchemy. A herbal pharmacy in the 15th century and later the house of famous Emperor Rudolf II, this building became a market for alchemists who sold their potions and elixirs.  The emperor is said to have established his alchemical laboratory and he invited many famous alchemists to work here on the elusive Philosopher's Stone. Over the years, the house has undergone several reconstructions, today it is a museum housing several curios related to Pagan rituals and other preternatural alchemical exhibits.